Brazilian Zé Neto & Cristiano's Press Conference on their EP/DVD -Chaaama.
Photos and Video: Leco Viana/Thenews2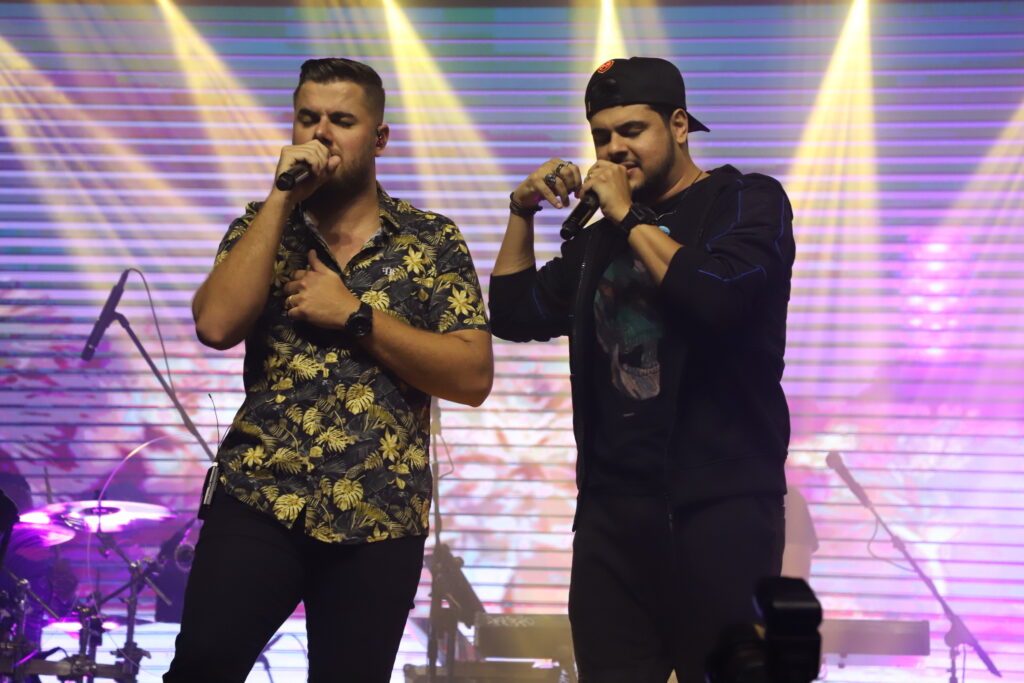 Brazilian famous Sertaneja singers, Zé Neto and Cristiano had a press conference on September 24th in a night club in São Paulo, answering questions from journalists about their new EP and DVD recording. In one of the questions, the singers were asked how they were able to record the EP/DVD called "Chaaama" during the pandemic and the singer Zé neto said "Making show without the public is like dancing Forró (Brazilian type of music) with our mommy, there is no fun in it." And on question on international partnership, the singers said they aren't sure of it yet, but they would like to sing with international singers in the future.
According to Cristiano, he admits it's sometimes difficult to be far away from his family, especially from his kids, like what happened in the last trip to United States.
At the end of the press conference, the singers made a short live show. They sang famous songs like "Notificação Preferida" – "Preferred Notification" and "Largado as traças." – "Drop the moths."
To get into the Vila Country club, people had to show proof of vaccination to contain the spread of covid-19 and all rules were followed by the night club.
By Sabrina Souza/Thenews2