BRASIL ECO FASHION WEEK IN MILAN.
Brasil Eco Fashion Week during Fashion Show in Milan. Photo Josi Donelli/Thenews2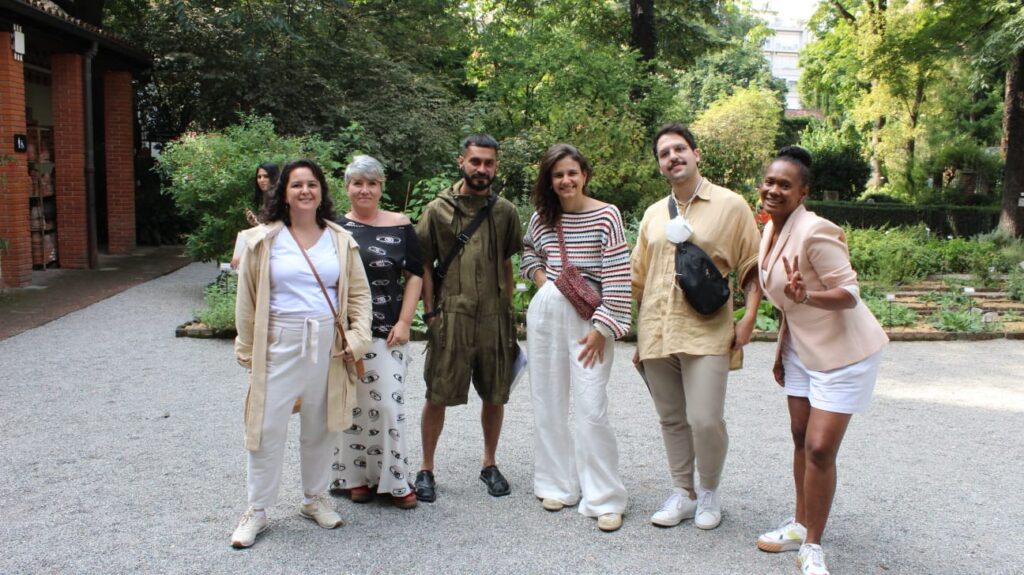 BRASIL ECO FASHION WEEK in collaboration with Fashion Vibes
presents eco-sustainable designers at the Brera Botanical Garden in Milan on September 24, with outdoor SHOWROOM
and September 25, 2021 from 5 pm with Fashion Show and Showroom from 10 am to 8 pm.
We are honored to invite you to Milan Fashion Week from September 24th to 25th, where we will officially present the designers of Brasil Eco Fashion Week in collaboration with Fashion Vibes.
Brasil Eco Fashion Week (BEFW) is the first Fashion Week in Latin America dedicated exclusively to the sustainable fashion industry, this time breaking borders and presenting its fifth edition at the Botanical Garden of Brera, in Milan, Italy.
BEFW presents social, environmental and textile innovation initiatives from the Brazilian industry that are taking the path of sustainability in the fashion sector. In this edition you will be able to admire the fashion show of eight eco-sustainable Brazilian stylists that BEFW intends to propose to the international market, through their presentation during the Fashion Show and the assembly of the showroom, during Milan Fashion Week, considered one of the most important fashion showcases in the world.
In addition, they will be able to get a closer look at the garments and learn more about the conceptual philosophy of each brand. The stylists who will bring native style and Brazilian culture to Milan Fashion Week 2021 with Fashion Vibes have the opportunity to present to the public are, Eneas Neto, Rico Bracco, KF Branding di Kel Ferey, Natural Cotton Color, Libertees, Catarina Mina, Helena Pontes and Dona Rufina.
And in an effort to contain the spread of Coronavirus, people have to show Green Pass before allowed to participate in the fashion show and showroom.
By Josi Donelli/Thenews2