September 7th, 2021, A day to be remembered in Brazil.
Jair Bolsonaro during pro government protest on Avenida Paulista, São Paulo, on Brazilian Independence Day . Photo Leco Viana/Thenews2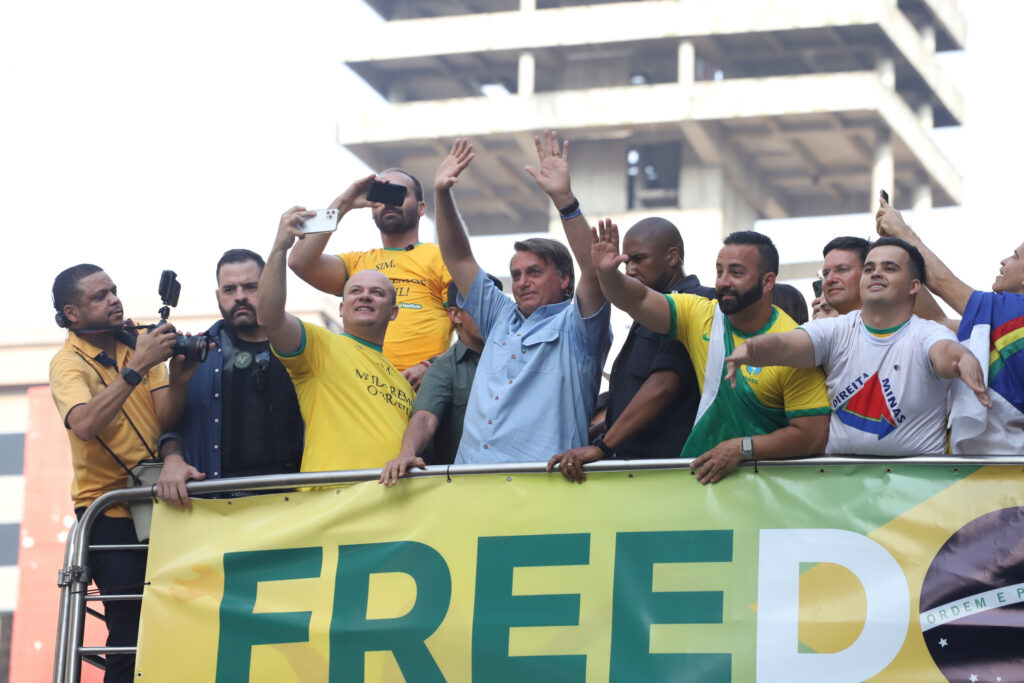 Mito, Mito, Mito, the words sounding like music being ranted all around Brazilian cities and towns by the population in a pro-government protests in favor of their right wing President, Jair Bolsonaro. It is the declaration of Independence Day of Brazil, obtained from Portugal on September 7th, 1822.
People crowded many squares, streets , beaches and other public places protesting in favor of the President demanding the end of communism, freedom from the Brazilian Supreme Court Justices, freedom of expressions and at the same time, there were anti government protests going on too. Protesters calling for the exit of Bolsonaro, showing signs depicting the calamities the country is facing, the deaths caused by COVID -19, genocide and so on.
On Avenida Paulista, which is considered the biggest business center of São Paulo and Brazil, thousands of people mostly dressed up in the country's flag color, flooded the avenue in pro government protest and with the presence of the President himself at the local, it got a lot of attention in both national and international news. There was no regard for COVID-19 regulations, no social distancing or the use of masks. It was impossible to control and that led to the São Paulo state Governor, Joao Doria to fine the President for breaking the COVID-19 laws.
According to some of the President's critics and left wing political parties, these protests are all anti democratic and defiance to the Brazilian Supreme Court Justices. Some even feared it might lead to a military coup.
The President has been in constant clashes with the Supreme Court Judges especially with Alexandre de Moraes.
By Niyi Fote/Thenews2