DVD Live recording of Viller Santos, Brazilian Sertanejo Singer.
Viller Santos during DVD live Show. Photo Leco Viana/Thenews2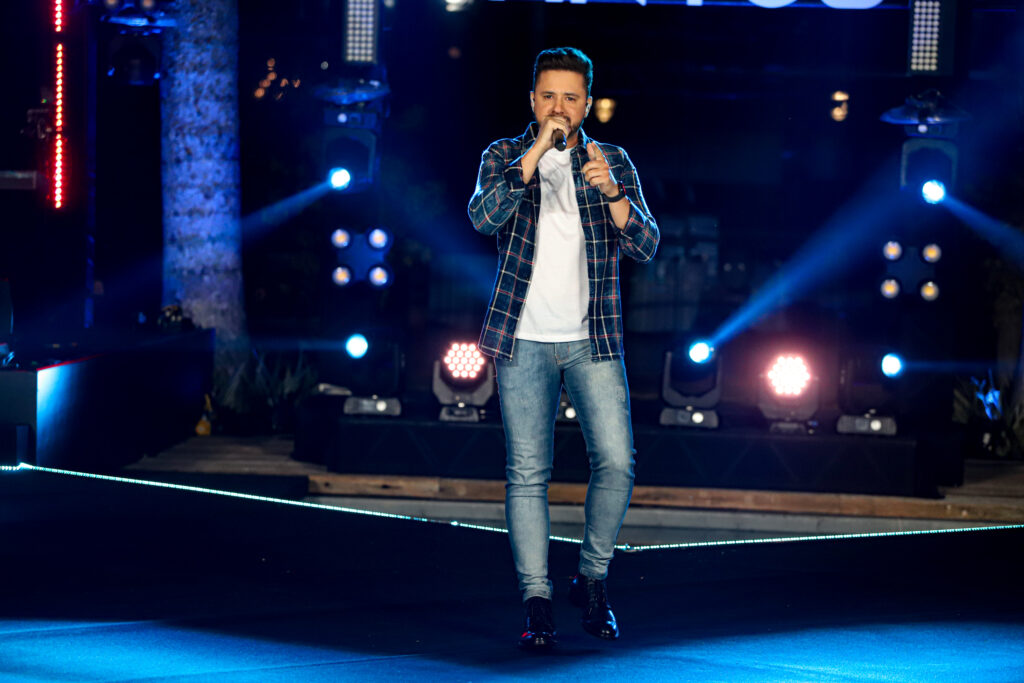 On Wednesday September 1st, Brazilian Sertanejo musician, Viller Santos, recorded his first DVD in São Paulo with the presence of fans who love to hear him sing his beautiful songs, especially his own compositions. He brought a lot of famous Sertanejo musicians, like Edson and Hudson that sang with Viller Junior "Paciente de Boteco" and João Neto and Frederico who sang with Viller Santos, with a lot of jokes and laughter, captivating the public.

Viller Santos has been working on his carrier for more than 12 years. He started his solo in 2014. He sings other artists' songs apart from his own. He was born in Santa Fé, in the south of São Paulo.
The fans had to provide proof of COVID-19 test before getting in and most of the fans were without masks.
By Sabrina Souza/Thenews2