Who will be the next President of Peru on June 6, Castillo or Fujimori?
Pedro Castillo leading with 42.6% in a campaign rally in Lima .
Photo Naldy Gomez/Thenews2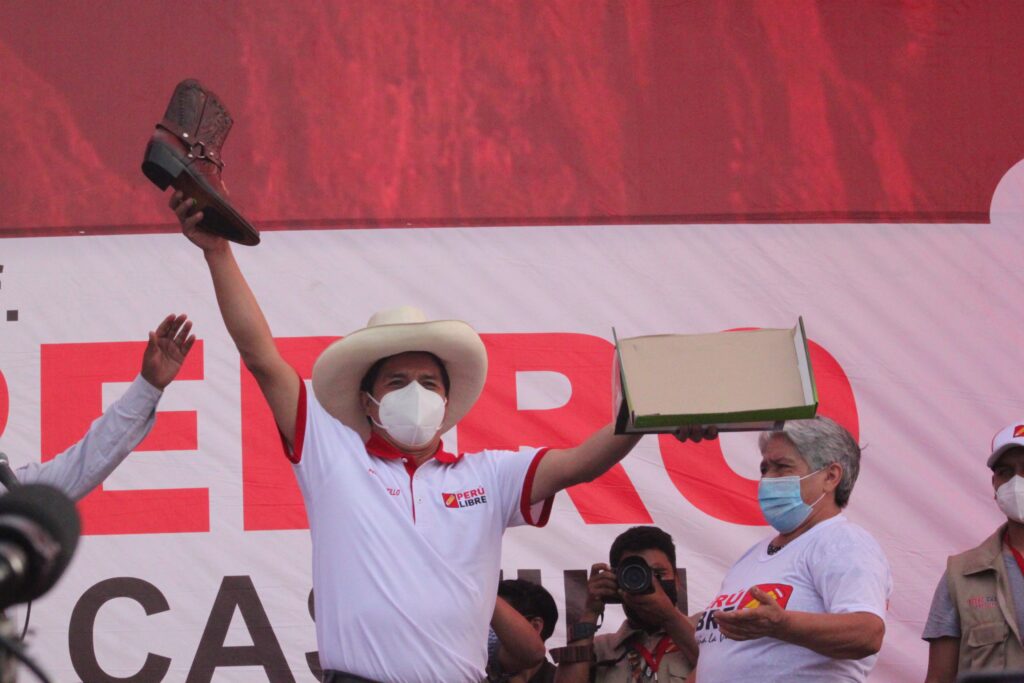 Pedro Castillo, Libre Party's leftist candidate for Presidency of Peru, participated in a campaign in Lima, capital of the country on Wednesday (26). Thousands of Peruvians showed up during the campaign and watched him speak about his government's plan.
The presidential election will take place on June 6 between Pedro Castillo and right-wing candidate, Keiko Fujimori of Popular Force Party. Her father, Alberto Fujimori, was once the President of Peru from 28 July 1990 until 22 November 2000 and now in prison for corruption and human rights abuses.
Many investors fear the ascension of Pedro Castillo who is an elementary school teacher compared to the business conservative Fujimori. The investors believe Castillo might be a threat to Peru's businesses and industries. Peru is the world second largest copper producer .
In a simulated vote conducted by Datum and published Friday (28) in Gestion newspaper, Castillo will receive 42.6% while Fujimori gets 41.7% with 0.9% margin of error. Castillo was leading by 5.4% the week before and now the gap is closing up between the two candidates.
By Niyi Fote/Thenews2