9 Dead At VTA Mass shooting in San Jose, California.
Mass Shooting at VTA in San Jose. Photo Niyi Fote /Thenews2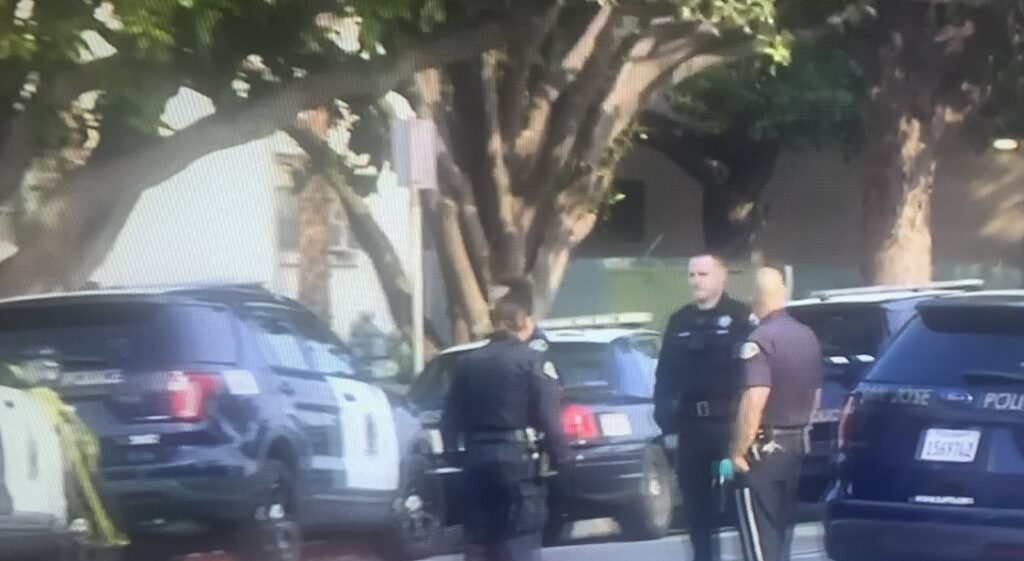 There was a mass shooting at VTA light rail facility in San Jose on Wednesday at around 6.30am PT with 9 people dead. The suspect has died as well probably killing himself. The shooting took place at the VTA rail yard .
Some were badly injured and treated and taken to nearby hospitals. The motive of the shooting is still unknown but the suspect's name was Samuel Cassidy, a former employee of VTA and most of the victims were co-workers.
VTA, Valley Transportation Authority, has about 2000 employees providing bus and light rail services in Santa Clara Valley and the suspect was a former employee and well known to the victims of the shooting.
The shooting claimed the lives of 8 people initially, Paul Delacruz Megia, 42; Taptejdeep Singh, 36; Adrian Balleza, 29; Jose Dejesus Hernandez, 35; Timothy Michael Romo, 49; Michael Joseph Rudometkin, 40; Abdolvahab Alaghmandan, 63, and Lars Kepler Lane, 63 and 49 years old Alex Ward Fritch, who died later Wednesday night because of critical condition at Santa Clara Valley Medical Center was the 9th victim.
There was a press conference with the presence of the police spokesmen, the Governor of California, Gavin Newson, Mayor of San Jose, Sam Liccardo, VTA Chairman, Glenn Hendricks, the FBI agent in charge of the investigation and others and all pointed out the importance of the quick response of police officers thereby preventing many more casualties and deaths.
The police are still searching for more information in the area and any bomb threats.
A special event to honor the dead and casualties will be held on Thursday night at San Jose City Hall Plaza.
By Niyi Fote/Thenews2