2 Women and A Toddler Shot at Times Square.
Times Square on lockdown after gun shootings .
Photo by Niyi Fote/Thenews2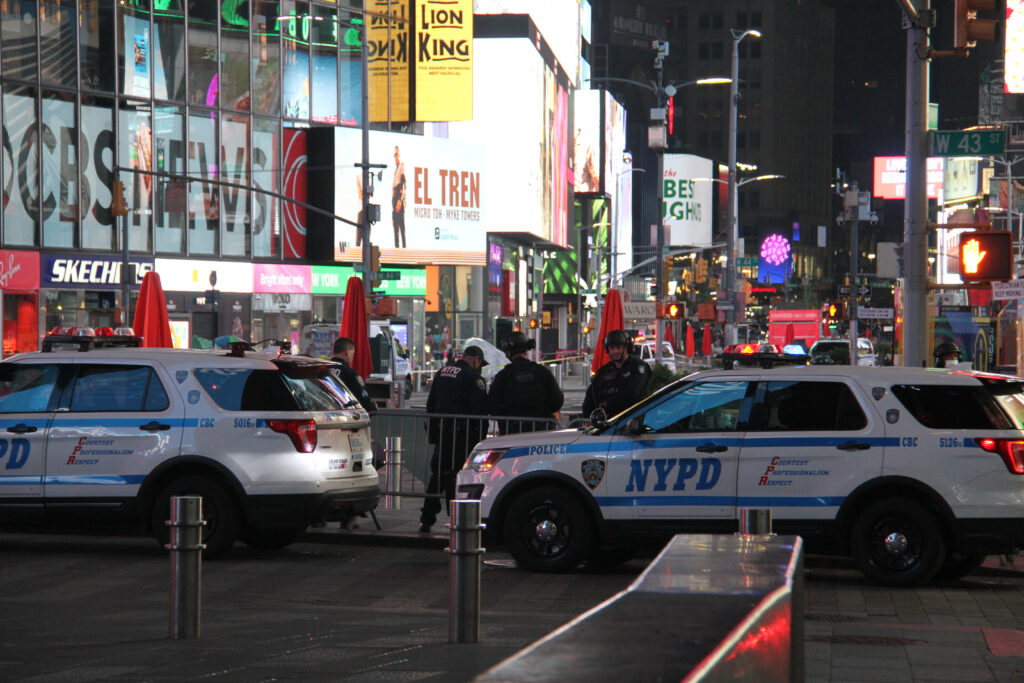 A Police manhunt after he shot two women and a toddler in Times Square on May 8, during Mother's Day celebration.
The two women, 23 and 43 years old and a 4 years old toddler shot in the leg, were taken to a nearby hospital and will survive the injures.
The suspect fled the scene and Times Square is now under complete lockdown.
According to New York Police Department commissioner,
shots were fired at around 4:55 pm local time near 45th Street and 7th Avenue and police officers who were already in the area responded immediately. Some witnesses told police that the shooting started in a street dispute involving some men and during the dispute, at least one person drew a gun.
By Niyi Fote/Thenews2