FERNANDÓPOLIS ANTICIPATED VACCINATION AGAINST COVID-19 OF PEOPLE AGED 60 TO 62 YEARS.
Photo Josi Donelli/Thenews2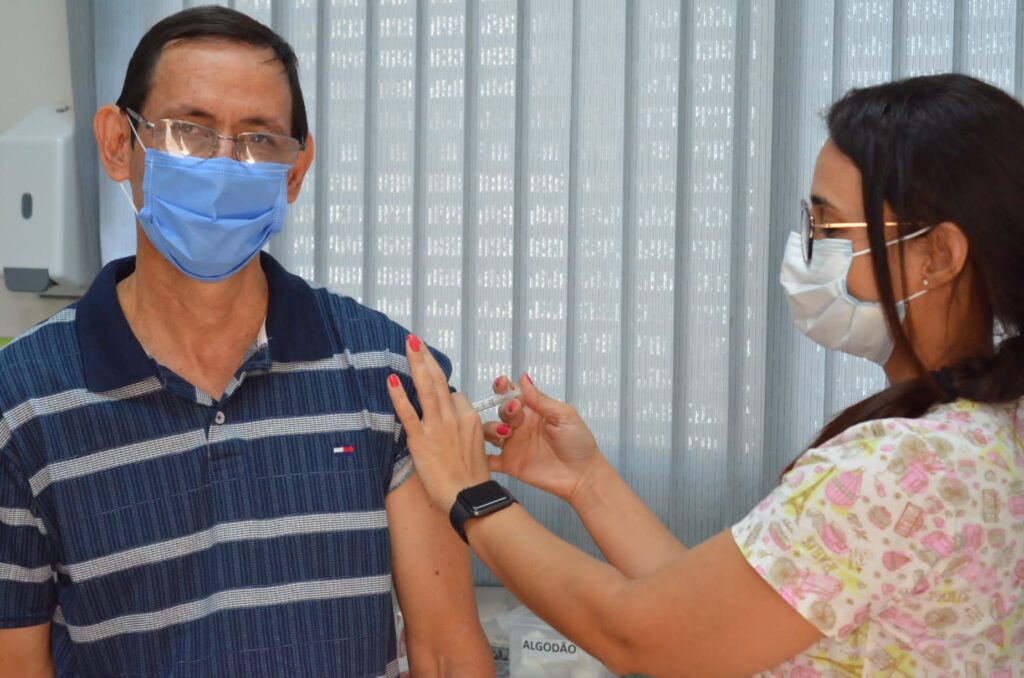 The Fernandópolis City Hall, through the Municipal Health Secretariat, was able to anticipate vaccination in the group of people aged between 60 and 62 years.
Following the schedule established by the Ministry of Health and the State Department of Health, vaccination for this new group began on Tuesday, May 4.
At UBS -health unit -Dr. José Ferreira Maia, 150 doses were received for this first stage of the 1st dose of Astrazeneca and a significant number of the population got vaccinated that day.
Vaccination will take place from 2:00 pm to 4:30 pm in all Basic Health Units. The schedule for the application of vaccines in Fernandópolis is carried out by the Municipal Health Secretariat, through the Municipal Epidemiological Surveillance.
After completion of the calendar for people over 60, there will the immunization period for people with Down Syndrome (18 to 59 years old), kidney patients on dialysis (18 to 59 years old) and immunosuppressed transplant recipients (18 to 59 years).
To date, 26,095 doses of the vaccine have been applied in the municipal.
By Josi Donelli/Thenews2