Columbus Day Holiday celebrated amid Covid-19 and rainfall in New York .
Columbus Circle, New York.
Photo Niyi Fote /Thenews2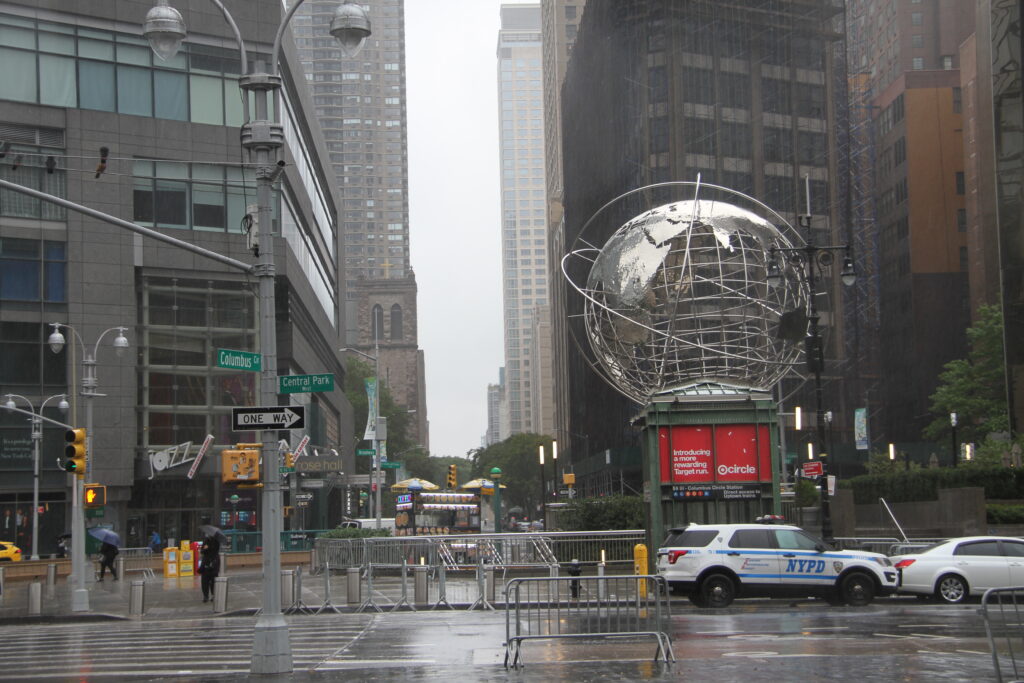 The Columbus Day holiday which is on second Monday of October and a federal US holiday commemorating the arrival of Christopher Columbus to the Americas in 1492 is being celebrated this Monday (12th) under a rainfall especially in New York, making it difficult for people to move around.
And because of Covid-19 pandemic that has hit the USA and mostly New York, streets, Central Park and other parks, squares and even Columbus Circle with Central Park, where protests normally take place are empty, except with the presence of police vehicles with policemen waiting to curtail any emergency protests or demonstrations.
This holiday has caused a lot of controversies since 1970s with many proposals in changing the name to "Indigenous People's Holiday" and being one of the 10 official federal holidays, workers are paid day off since 1990. Government institutions like US post offices, museums, banks aren't opened during the Columbus Day .
Colorado was the first state to make Columbus Day a state holiday, principally because of the efforts of Angelo Noce, an Italian immigrant in Denver, 100 years ago.
By Niyi Fote /Thenews2