Trump Supporters line up at Walter Reed
Trump supporters at Walter Reed Naval Medical Center in Bethesda, MD.
Photo Steven Ramaherison/Thenews2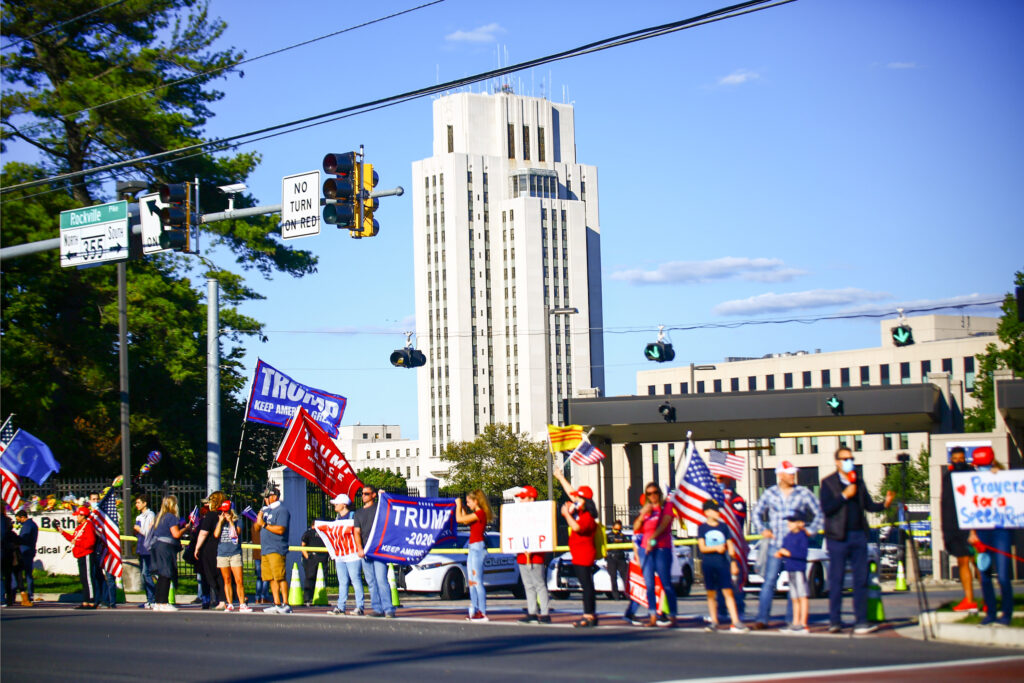 On the day following US President Donald J. Trump and first lady Melania Trump announced their positive coronavirus test results, supporters and naysayers descended upon Walter Reed Naval Medical Center in Bethesda, MD. Many showed their support for the president and his wife, while some protested and chanted expletives.
Hospital entry and exit points were heavily guarded by local police in Montgomery County, as well as Secret Service and Federal Police to contain growing crowds. Well-wishers clashed with detractors by the main roadway, where motorists expressed their feelings through beeping car horns.
Earlier in the day, members of Trump's medical team claimed the President was, "fever free" and "doing well." However, White House Chief of Staff Mark Meadows later said that Trump went through a "very concerning 24 hours." A senior official in the White House also later said Trump needed oxygen on Friday before going to Walter Reed.
By Steven Ramaherison/Thenews2