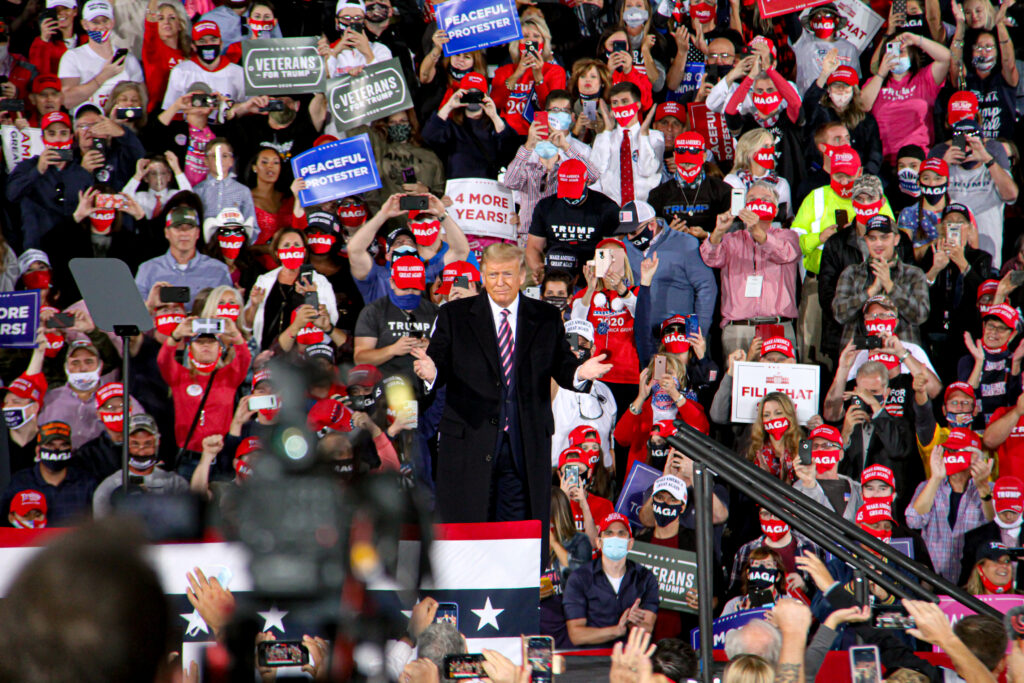 The president announced he and First Lady Melania Trump had tested positive for the disease in a statement delivered on twitter in the early hours of Oct. 2.
"Tonight, @FLOTUS and I tested positive for COVID-19. We will begin our quarantine and recovery process immediately. We will get through this TOGETHER!"
A White House memo sent by Sean Conley, the presdient's physician, maintains both are currently "well" and intend to remain in the White House throughout their recovery.
A few hours before announcing his own condition, the president confirmed via twitter one of his top aids, Hope Hicks, also contracted the disease.
It remains to be seen how Mr Trump's condition will affect his presidential duties and his upcoming re-election bid. So far, the president has tended to downplay the risks of the disease and has accused his Democratic opponents of inflating fears to improve their election chances.
According to official Center for Disease Control Statistics, 7,213,419 have contracted the coronavirus in America and 206,402 have consequently died from the disease.
Other world leaders, including British Prime Minister Boris Johnson and Brazilian President Jair Bolsonaro, have also contracted the disease while in office. Both required several weeks of recovery.
By Jamie Wiggan/Thenews2