$50 fine for riders not wearing masks in New York City Transit.
Photo Niyi Fote /Thenews2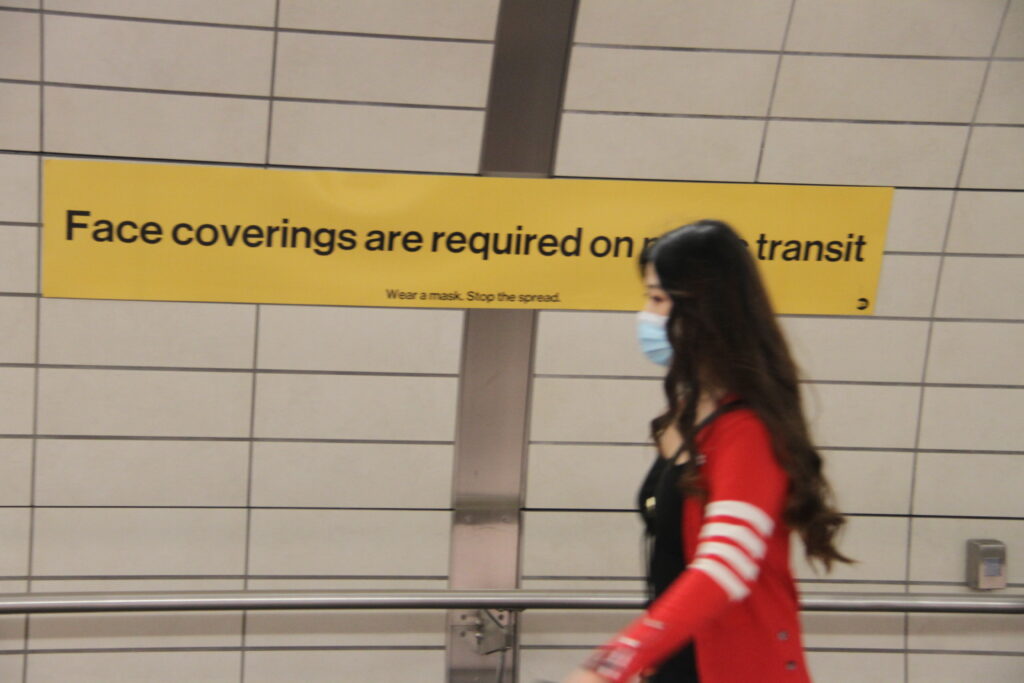 Starting from this Monday (14), any passengers not wearing face masks in New York City buses and Subway will be fined $50 – to achieve "universal mask compliance" – by MTA (Metropolitan Transportation Authority) which is responsible for New York City transit ( buses and subway).
According to Pat Foye, MTA CEO, passengers will be offered masks before any issued fine and up to 3 million masks have already been given out to buses and subway riders in the city .
This new law is an effort by the government and MTA to encourage the use of the subway as some people are still afraid of taking the subway for fear of the spread of Covid-19.
As of this Monday, some passengers are seen not wearing face masks and no MTA workers to enforce this new law in some subway stations.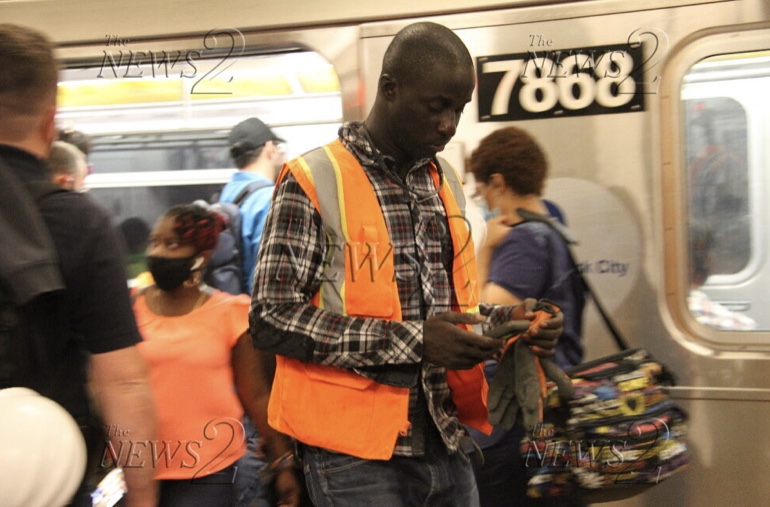 By Niyi Fote /Thenews2