New York City restaurants can reopen on September 30 for indoor dining but with a limit of 25 % capacity.
Photo Niyi Fote /Thenews2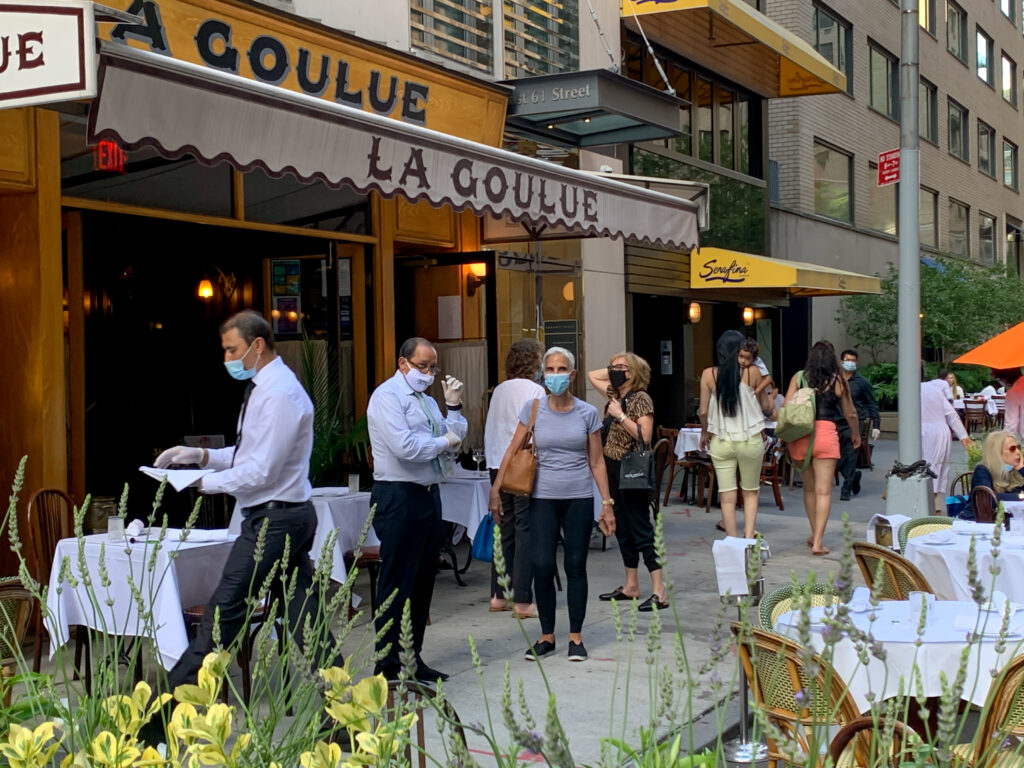 The Governor of New York , Andrew Cuomo, announced on September 9 that restaurants in New York City can now reopen for indoor dining but with a limit of 25% capacity starting from September 30. They must adhere to strict safety protocols, including temperature checks, face coverings when not seated, increased ventilation and air filtration standards, among other safety protocols according to the Governor.
Bar services are however not permitted and the restaurants must close at midnight. Temperature checks will be required at the door for all customers while masks must be worn at all times when not seated at a table and tables must be six feet apart.
In addition, a member of each party will be required to provide contact information for tracing if needed and no bar service – bars will only be used as service bars, a source of making drinks and serving them tableside.
It is very important for restaurants to operate with enhanced air filtration, ventilation and purification standards with limit air recirculation and allow for outside air ventilation.
The Governor also emphasized on the creation of 'New Yorkers Protecting New Yorkers' PSA with New York State Restaurant Association to encourage compliance and strict adherence to all State-issued guidance. The city will
provide a team of 400 enforcement personnel to work with the State Police Task Force to ensure compliance. Restaurants must publicly post their 25 percent indoor dining capacity and the phone number and text number to report violations. Patrons who observe violations can report issues by calling 833-208-4160, or by texting 'VIOLATION' to 855-904-5036.
"This is good news and the right step forward, especially for restaurant owners and staff who have been struggling through this time. But it is up to all of us to ensure compliance and the health and safety of those around us." said the Governor
The news was well received by Melissa Fleischut, President and CEO, New York State Restaurant Association who said, "Today's announcement comes at a pivotal time for the restaurant industry in New York City, and we would like to thank Governor Cuomo for recognizing this and providing hope to the thousands of restaurants based here in the culinary capital of the world. Allowing restaurants to open indoors at a limited capacity will provide these eateries with an economic lifeline as they all try and keep their doors open through this pandemic. We will happily work with relevant governmental agencies and hospitality partners to help ensure that all restaurants in New York City understand the rules."
It is undoubtably significant that this reopening will definitely help to save the important small businesses and jobs that have been financially devastated by the COVID-19 pandemic.
By Niyi Fote /Thenews2