Trump signed 4 Executive Orders on Stimulus Relief.
Photo Julia Mineeva/Thenews2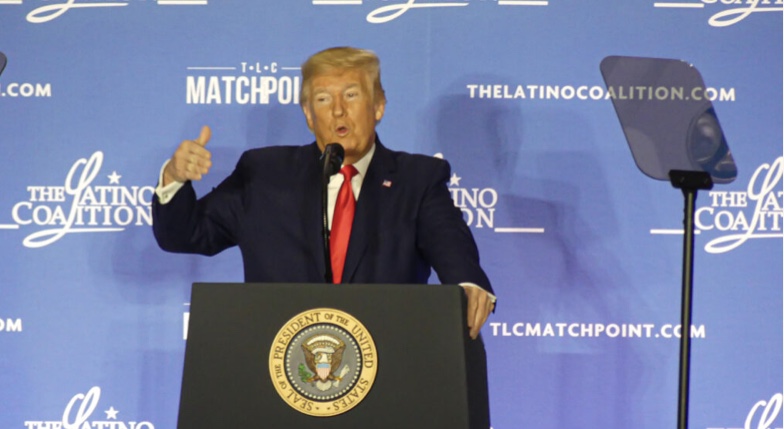 After the Republicans and the Democrats lawmakers failed to reach an agreement on the stimulus aid on Saturday the 8th, the US President, Donald Trump, signed four Executive Orders on stimulus package relief to help Americans during this Coronavirus crisis. The executive orders include extending unemployment benefits, preventing evictions, extension of student loan relief and payroll tax cuts.
According to the President in a press conference at his golf club in Bedminster, New Jersey, Americans who lost their jobs, will receive $400 weekly unemployment payment, $200 short of what they received earlier till July. Protections from evictions and foreclosures resulting from financial hardships caused by COVID-19 for renters and homeowners. Extension of student loan payment relief till the end of the year and a payroll tax holiday for Americans making less than $100,000.
"If I'm victorious, November 3 I plan to forgive these taxes and make permanent cuts to the payroll tax and to make them more permanent," Trump said.
Asked by a reporter how he came to that decision of $400 weekly benefits and that it could be a hardship for these Americans who lost their jobs.
"Well no, it's not a hardship, this is the money that they need this is the money they want and this gives them a great incentive to go back to work," Trump said. "And as you know they were different there was difficulty with the 600 number, because it really was a disincentive."
Although the President believes he could be challenged in a court of law against the legality of the Executive Orders, he said they are ready to fight against any court suit.
By Niyi Fote /Thenews2