'Breonna's Law' banning no-knock warrants
Black Lives Matter's Mural with names of Breonna Taylor, George Floyd and others.
Photo Niyi Fote /Thenews2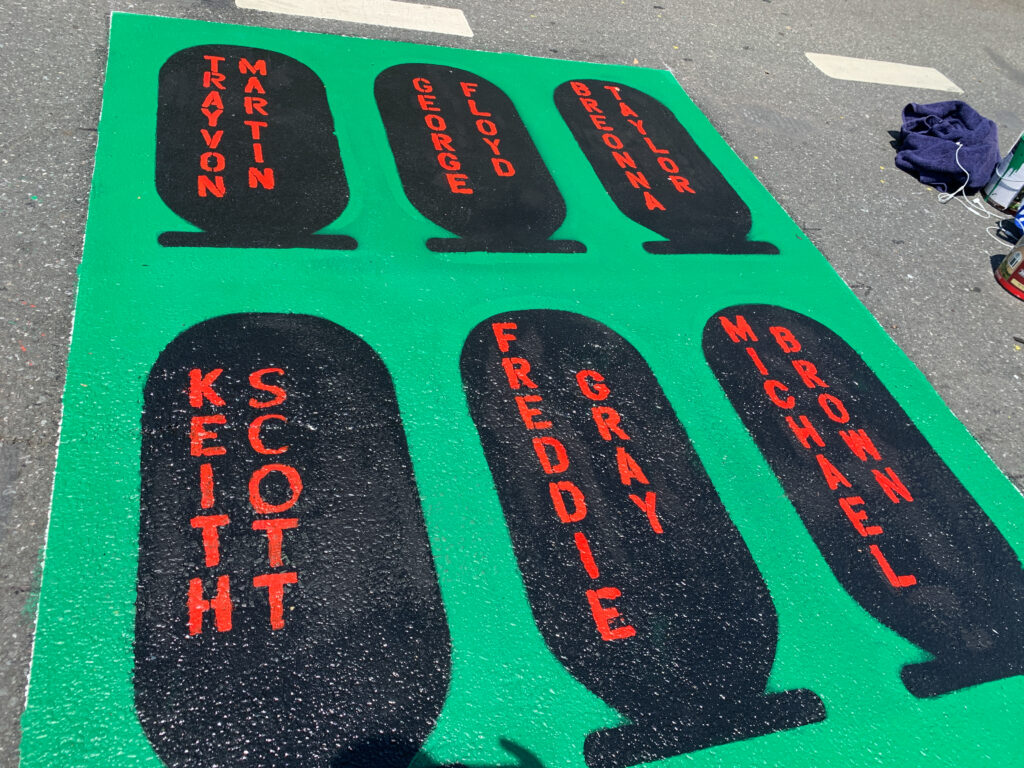 In response to the massive protests first in Louisville, and then around the country, the Louisville City Council voted to end no-knock warrants to prevent what happened to Breonna Taylor from happening to others. The council voted 26-0 in favor of the ordinance called "Breonna's Law" on Thursday evening.
On March 13, Louisville police officers Brett Hankinson, Myles Cosgrove, and Jonathan Mattingly broke into Breonna Taylor's apartment using a no-knock warrant. Taylor was shot at least eight times and was declared dead on the spot.
Since Breonna's death and the uprising of the Black Lives Matter (BLM) movement, more than 400 protestors were arrested, including 87 who were protesting in front of the home of Kentucky Attorney General Daniel Cameron, the official responsible for deciding whether to bring charges against Breonna's shooters.
The BLM and Women's rights organizations, such as UltraViolet raised funds to run full page ads in the Louisville Courier Journal and an airplane banner over the city to demand justice for Breonna. "Our pressure is working, but it's not enough–because there remains no real accountability for the officers involved in the shooting.", says Shaunna Thomas of Ultra Violet.
Louisville police officers Brett Hankinson, Myles Cosgrove, and Jonathan Mattingly have not been arrested . On the shooting night, Breonna was with her boyfriend Kenneth Walker when the officers were investigating two men who they believed were selling drugs. One of the men used the apartment to receive packages.
The drug trafficking suspect was seen entering Taylor's apartment on a January afternoon with a USPS package before leaving and driving to a smokehouse. The warrant said a US postal inspector confirmed the man was receiving packages in the apartment.
Louisville police stated that they announced themselves upon entering the house after they knocked several times. Breonna's boyfriend, Kenneth Walker, a licensed gun holder, fired first, hitting a police officer in the leg. In response, the police opened fire with more than 20 shots. No drugs were found in the apartment.
By Lorena Campos/Thenews2