Trump to sign Executive Order to temporarily suspend immigration to USA for 60 days!
President Donald Trump of USA.
Photo Leco Viana /Thenews2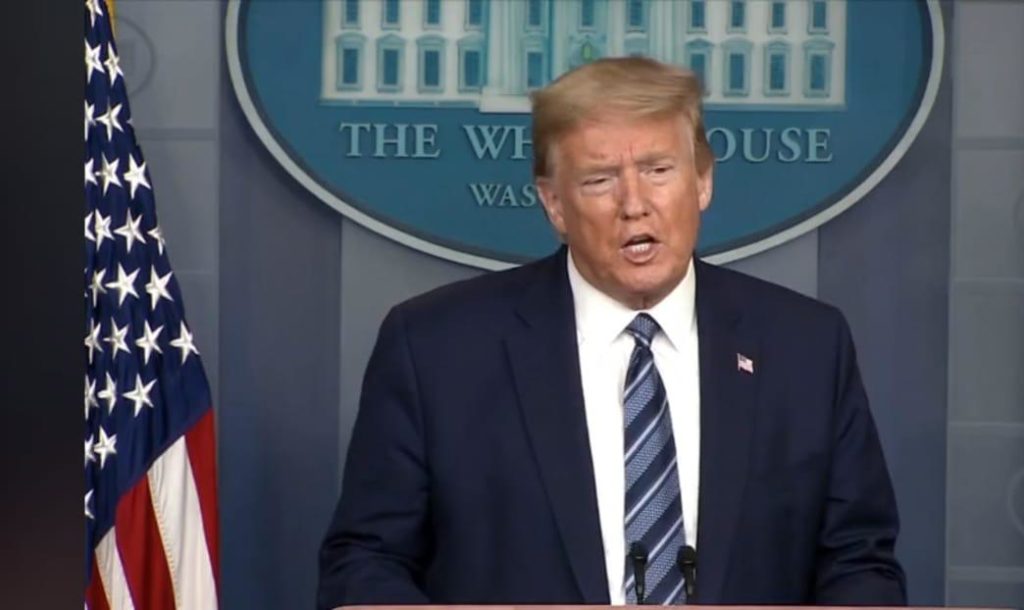 During his daily press conference on Covid-19 at the White House,the USA President, Donald Trump confirmed that he will be signing an executive order to temporarily suspend immigration into the the USA in an effort to protect the American workers from losing their jobs ..
This executive order is gonna be for 60 days in this temporary phase to allow America get back to its former economic boom. The order will probably be signed tomorrow April 22 and will principally affect those seeking green cards or permanent residency visas,but,with some exceptions. Health care workers and nuclear family members won't be affected as they will continue to be able to receive green cards and visas will still be issued to temporary workers as well.
The President doesn't know if he will extend the order later on for more days,this,will however depend on the economic situation of the country during the 60 days. If things don't get better,he might extend it for more 30 or 60 or even 90 days. He said he is more concerned with the American workers and the economy.
As an effort to continue with his "MAGA" Make America Great Again plans,he thinks this is the best way to protect American workers after passing through Covid-19 disease,this "invisible enemy" as he calls it. Most of the workers have lost their jobs and about 22 million had filed for unemployment benefits and facing big economic hardships. And it would be sad for them to face another problem of having to lose or compete with immigrants for their jobs. "It would be wrong and unjust for Americans laid off by the virus to be replaced with new immigrants labor flown in from abroad," He said.
Some people might be thinking Trump is probably using this Covid-19 pandemic as an opportunity to return to his immigration policy of banning immigrants from coming to the USA because of the coming presidential elections, majority of Americans support this his temporary suspension;about 80% according to a people's poll.
By Niyi Fote/Thenews2