A Brazilian Priest Reginaldo Manzotti finds creative solution to bring believers together during the Coronavirus pandemic
Priest Reginaldo Manzotti .
Photo FB imprensa /Thenews2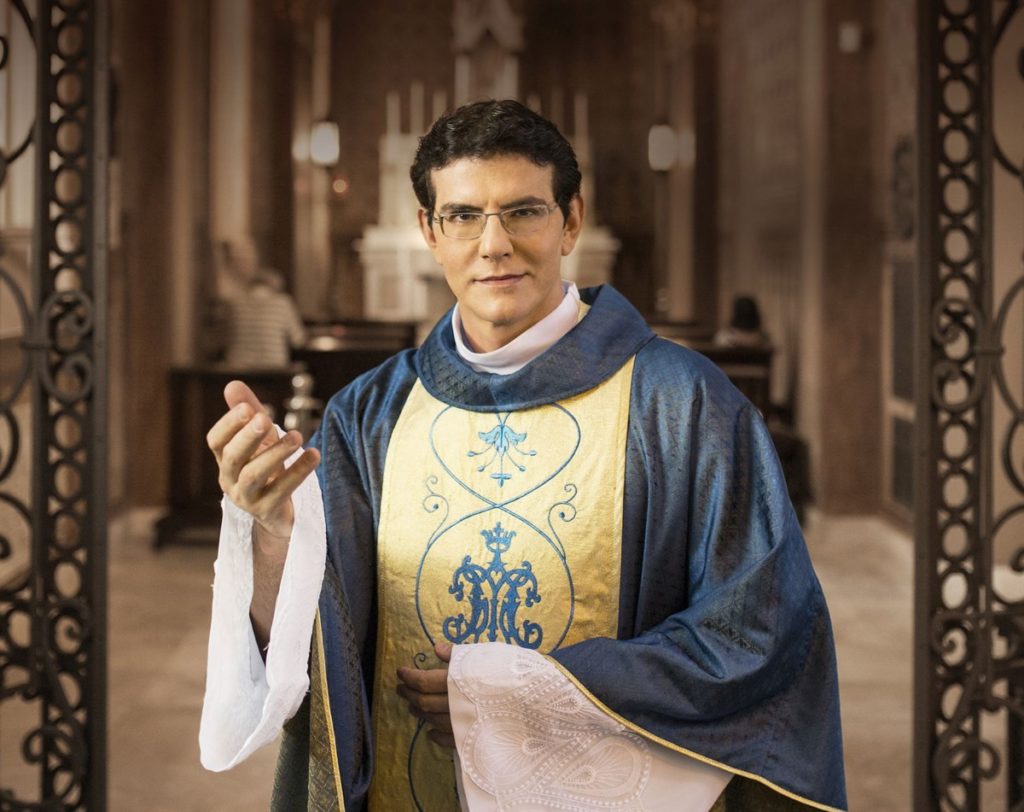 Over ten thousand pictures were sent to the Sanctuary of Guadalupe in less than an hour
Due to the moment of uncertainty that the world is facing in the pandemic of COVID-19, churches scattered throughout Brazil are taking several steps to avoid the spread and contamination of the new coronavirus.
In Curitiba, Priest Reginaldo Manzotti found a creative way for the faithful who attend the Sanctuary of Nossa Senhora de Guadalupe and Jesus das Santas Chagas to continue feeling part of the celebration: spreading pictures of the faithful on the benches of the entire Sanctuary. The inspiration came straight from Italy, where priest Giuseppe asked for a photo of the people in his parish, so as not to feel alone during the celebration of the Mass.
The request was made by Priest Reginaldo Manzotti before the traditional midday mass on his radio program. In a few hours, Priest Manzotti received more than 10,000 pictures,coming from believers from all over Brazil.
From this Friday, March 20, the presence of believers is prohibited inside churches and sanctuaries throughout Curitiba. For this reason, Priest Manzotti invites everyone who wants to feel, in a different way, present during the celebration, to send their pictures to the email: minhafoto@evangelizarepreciso.com.br.
A way to get closer to the faithful, to have contact mainly with the most frequent ones who weekly attend the priest's masses and a quick way to "spread love".
By Niyi Fote/Thenews2