Brazilian duo Junior & Cézar's new song "Golzinho Quadrado" reached 15million views on YouTube
Junior & Cézar during their dvd launching at Mairinque on March 3rd,2020.
Photo Marco Cunha/Thenews2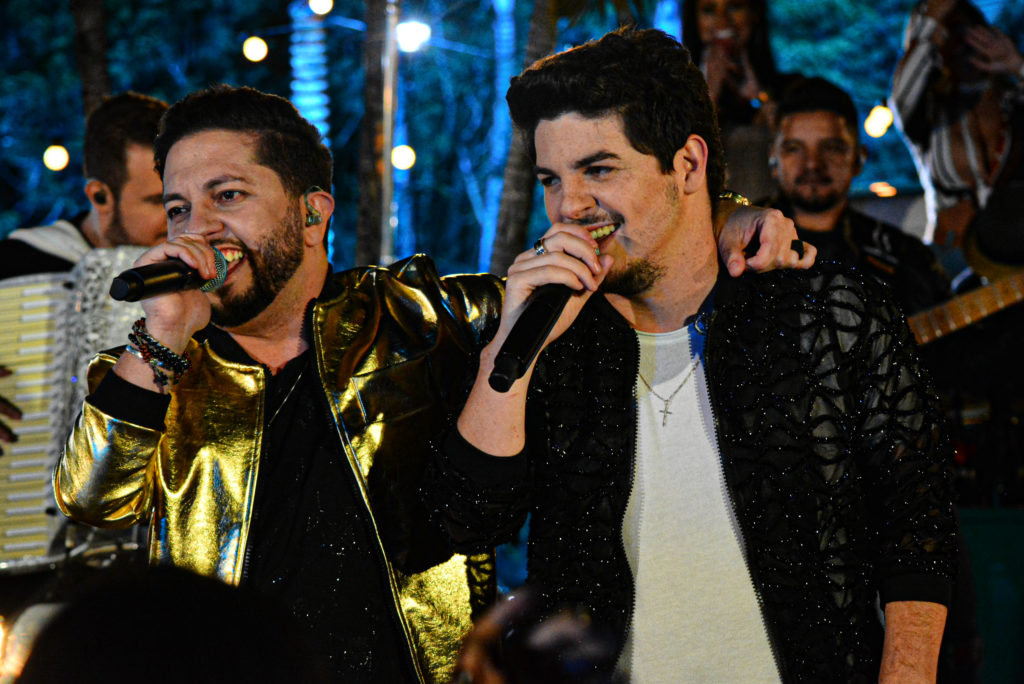 If there is a prominent duo in the current country music scene, it is Júnior & Cézar! And the time lag from all their efforts this one should score exceptionally high on the charts.
Last Tuesday, Brazilian duo Junior & Cezar recorded their new single under the production of Eduardo Pepato, who is one of the most recognized music producer in this country.
The event took place in a bucolic space near the capital of São Paulo, with lots of beautiful people and to make it fun, a barbecue was served to please everyone.
As a succesful producer, Eduardo Pepato, is also responsible for those hits "Amar não é pecado" (Loving is not a sin) by Luan Santana, "Camaro Amarelo" (Yellow Camaro) by Munhoz & Mariano, "To Valendo nada " (I am worth nothing)," Cuida Bem Dela (Take a good care of her)"by Henrique & Juliano," Fui Fiel " ( I Was Faithful)l by Gustavo Lima and many other successful productions.
Pepato is there to further enhance the work of the artists that has been emerging in the charts.
The project consists of five new tracks which will shake the hearts of fans up with that well known Brazilian taste of "suffering". Famous for the hit "Golzinho Quadrado", (Squared car) which has already reached the mark of 15 million views only on Youtube, and "C de Cachaceiro" (Letter D is for Drunk), country singer duo recently released a video clip entitled "Sinal de Desespero" ( Sign of Despair) starring a stunning brunette ballerina from Rio de Janeiro, Aline Riscado,
Video – "Golzinho Quadrado" over 15 million of views on YouTube.
Junior & Cezar also sing in Spanish and Portuguese and they were always doing musical stuff throughout their lives. As nothing has stopped this duo from accomplishing their goals, it is certain they were born for success.
By Uiara Zagolin /Thenews2