In New York, 64 Bars and Thousands of Santa Clauses Join SantaCon 2019
Ladies dressed in Santa Claus in New York.
Photo Niyi Fote/Thenews2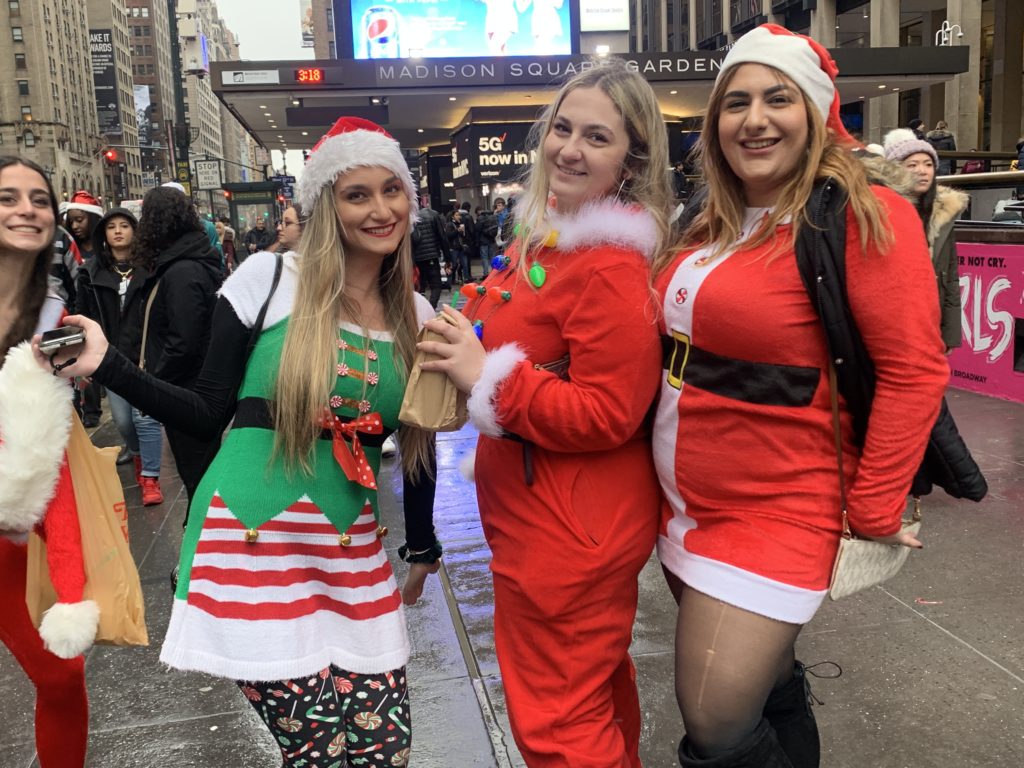 Thousands of people dressed as Santa Claus came from all over the United States and crowded the streets of New York for the annual bar tour known as SantaCon. Santa Clauses, and even some gnomes, met this Saturday (14) at Times Square for the popular convention. After the big meeting, which started at 10am, the Santa Clauses went to different bars. This year, 64 establishments joined the official calendar.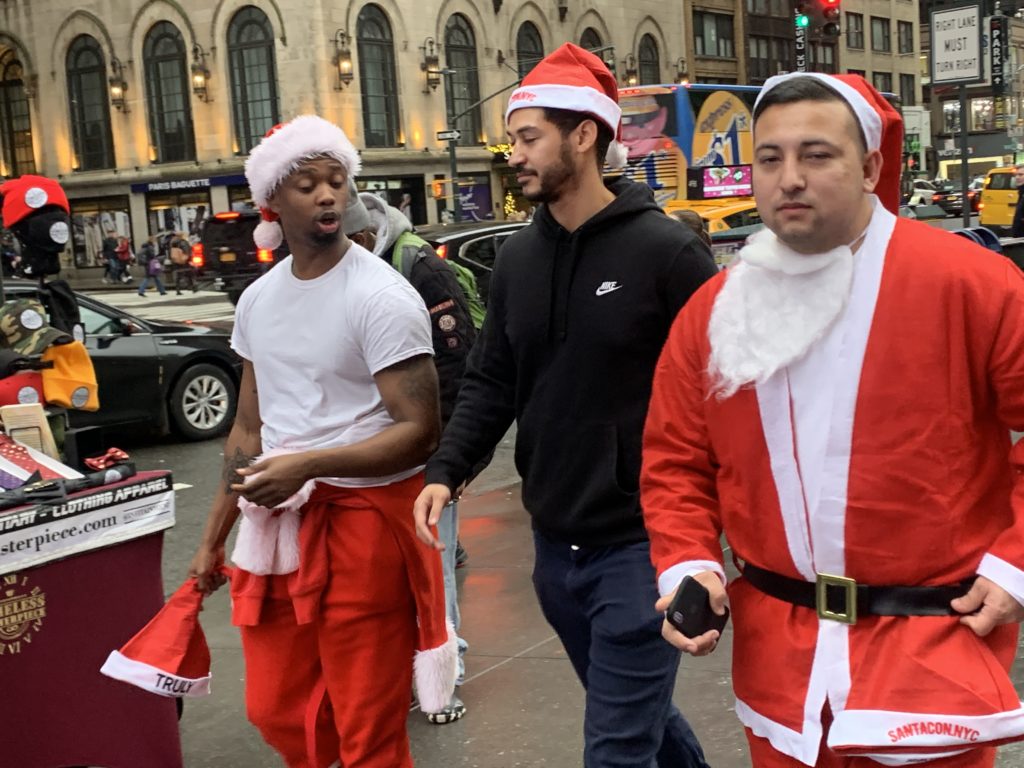 "I come every year. My first SantaCon was ten years ago, and I never go to the same bars. I like to vary and then vote for the best, "said New Jersey State resident Zoe Sinclair.
Even for those who don't plan to leave home on a Saturday night, it's hard to escape the party. From the airport to the subway, from shops to cafes, Santa Clauses are everywhere. Among more than 40 countries and 300 cities that joined the event, New York has the largest SantaCon in the world.
The event began in San Francisco, California, in 1994, with a group of 200 people who wanted to mock excessive consumerism during the holiday season. The convention has spread rapidly to other parts of the world and – what was supposed to be a joke – has also attracted negative criticism over the years.
"It's a lot of dirt they leave, a lot of mess and vandalism. This is not Christmas, "said Thomas Collin, a resident of the Hell's Kitchen neighborhood, which, due to its high concentration of bars and proximity to Times Square, is one of the areas most visited by attendees.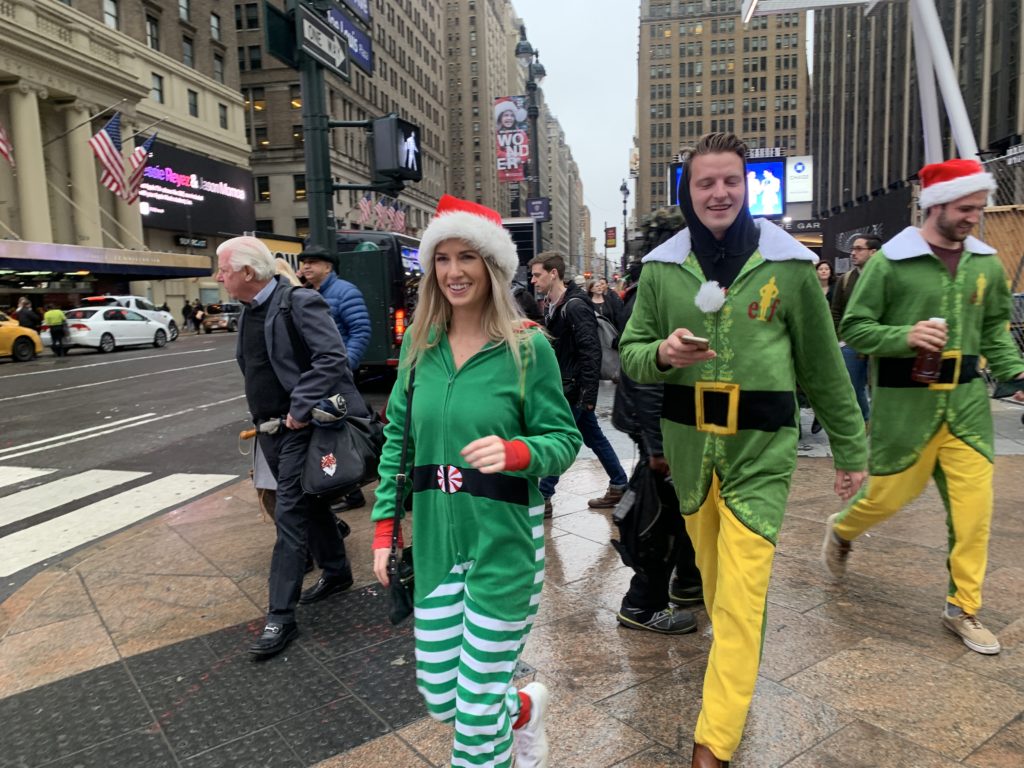 Alcohol abuse and even sexism also integrate criticism of the event that some call "Santarchy" – or "Santarquia – a pun between Santa (Santa Claus) and anarchy. To avoid conflict, the event organizers disclose annual lists of bars that decide to join SantaCon, as some establishments prohibit the entry of customers or groups dressed as Santa Claus.
Over the past nine years, with the help of bars and attendees, official convention parties have raised nearly half a million dollars. The money goes to social projects.
By Lorena Campos/Thenews2