Fernando & Sorocaba present the new show # "THAT IS BARBECUE"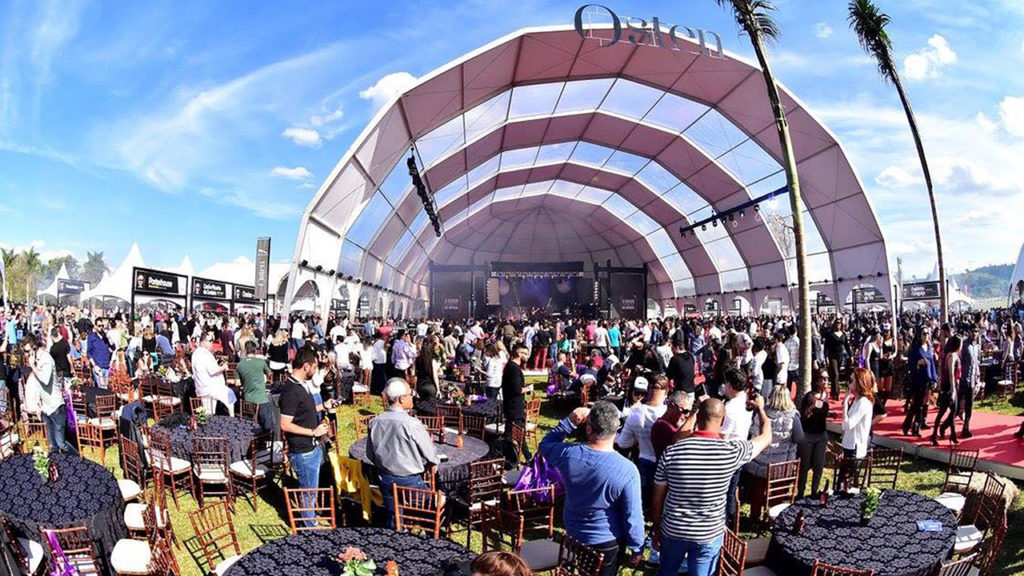 Duo Fernando & Sorocaba will perform next November 23rd, with the show THAT IS BBQ, at the largest barbecue in the world, Mr Moo Churrasco.'
The Biggest Barbecue in the World, Mr Moo Barbecue, reaches its 10th Edition. The next event will take place on November 23rd, at Santa Gertrudes farm, in Santa Gertrudes, 80km from Campinas. Our ambassador, the singer and businessman Sorocaba, was the one who suggested the city to receive another edition that should bring together about three thousand people. Invitations are limited and already available for sale through: www.eventbrite.com.br.
For this edition the event will feature 40 stations, 20 barbecue stations in charge of a crowd that understands OS ASSADORES, 4 beer bars, 4 drinks, 2 wine bars, 2 dessert stations in one of the most beautiful farms in the world. Brazil with 20 thousand square meters.
In Brazil, barbecue goes far beyond just sitting at the table to eat well. It has become a ritual in the daily life of Brazilians and is much more than firewood, fire and meat. Today, barbecue is a gathering of friends, family, celebration, being with those we like best, is also music and have moments to share and keep in memory. In the history of Fernando and Sorocaba is no different. It's the time to connect with people, to make good memories, to enjoy the day off alongside who they like best and doing what they like best.
Sorocaba is 'The Dude' of the barbecue. When you think of the singer, you soon remember his reputation when it comes to roasting meat. Sorocaba loves to gather friends, family, with music wheel, a lot of good fashion and good chat. These meetings and every energy exchange generate the perfect harmony for the project in question. In addition to the Fernando & Sorocaba Show, singer Priscilla Coutto, among other attractions, is confirmed.
Service:
10th edition of the Largest Barbecue in the World. Mr Moo Barbecue
Date: November 23
Hours: from 13h to 19h
Location: Santa Gertrudes Farm
Washington Luiz Highway, KM 165
Lots price:
01 lot R $ 300,00 (only 07/10)
02 lot R $ 330,00
03 lot R $ 360.00
04 lot R $ 390.00
05 lot R $ 420.00
06 lot R $ 500,00
Invitations: www.eventbrite.com.br
Information: https: //www.facebook.com/mrmoochurrasco/