In preparation for the Copa América, Brazil beat Qatar 2-0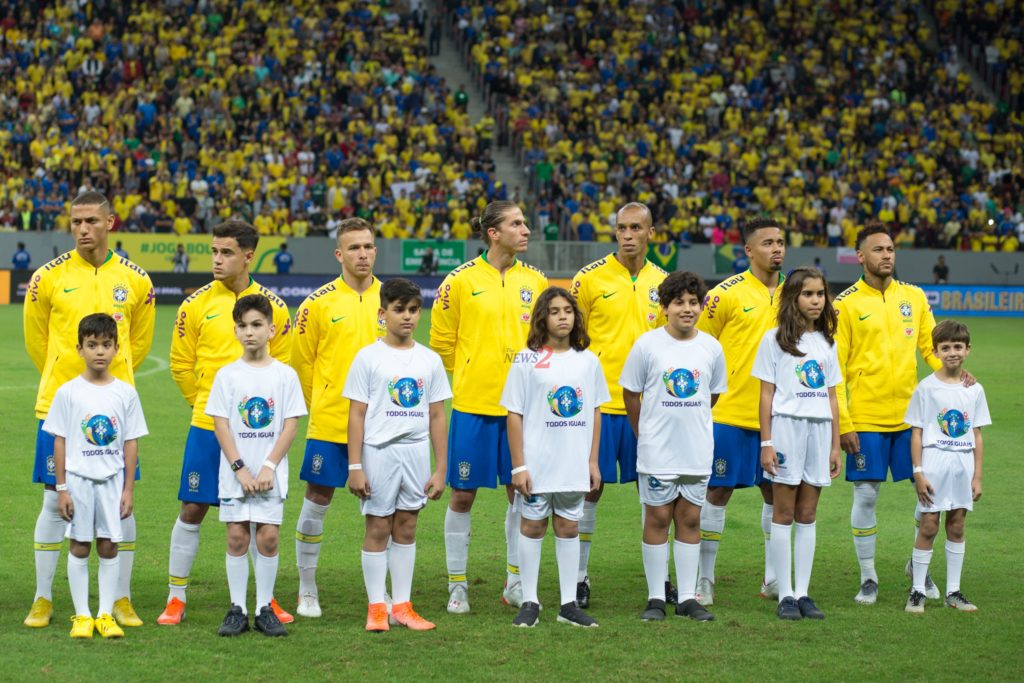 Photo Niyi Fote/Thenews2
Tite's Team beats host of World Cup 2022 in game marked by injury of Neymar
Quietly, without taking risks, Brazil defeated Qatar 2-0 on Wednesday June 5th in a friendly game at Mané Garrincha Stadium in Brasilia to prepare for the Copa America 2019 games. The low point of the team, however, was the injury of Neymar, who suffered sprain in the right ankle and left the game still in the first half. The player was cut from the list of athletes who will compete in the South American competition.
The team led by coach Tite showed good soccer from the start. Playing the ball with ease, Brazil created good chances of goal. And with the game in hand, it opened the scoring in the 16th minute. After a fine move down the middle Daniel Alves nearly gave the home side a 1 – 0 lead. Despite his pleading with the referee, Richarlison could smell victory in the air. After 26 minutes, Richarlison gave a brilliant pass to Gabriel Jesus, but the ball glanced harmlessly off the crossbar. 2 to 0.
In the second half, the game was warm despite the dominance of the Brazilian team. In addition, the VAR has alerted Venezuelan referee Jose Argote to give Qatar a penalty. Khoukhi played it but the ball hit the crossbar and Brazilian defender was able to head the ball away from the area.The final score remained 2-0 in favor of Brazil.
By Thiago Bassan/Thenews2.
Photos Niyi Fote/Thenews2