Singer Wesley Safadão with soccer player Daniel Alves.
Photo Leco Viana/Thenews2
Check out the pictures of some Brazilian famous singers, actors, sportsmen and celebrities who spent their New Year's Eve and also the beginning of 2019 at Parador 12 Jurerê Internacional and Stage Music Park in Florianopolis-Santa Catarina state of Brazil.Why this concentration of celebrities in just one place ? Well, this might be due to the shows and performers at the place and also the restaurants, beautiful beaches.It is worth to note that singers and DJs like Wesley Safadao, Odair Palyboy, Anitta, Gabriel Diniz, Ze Neto and Cristiano,Felipe Araujo, Buchecha,DJ Dennis,Mc Don Juan,Vintage Culture preformed at these events.Some of the celebrities seen at these above events are soccer players-Bruno ferreira Bonfim, known as Dentinho who plays for Shakhtar Donetsk (Ukranian club) and wife Daniela Souza and Andre Santos,who plays for Figueirense of Brazil and wife Suelen Leal,Daniel Alves of PSG-France and Gabi Gol (Santos-Brazil).Gabriel Medina,Brazilian surfer was also seen there. Thiaguinho,singer, Henri Casteli actor and some others were at these events having fun and the best time of their lives .And one more thing, Daniel Alves was seen singing a little with Wesley Safadao showing that he is not only good at playing soccer but knows much about singing and he even played some percussion with singer Felipe Araujo on stage. He is on holidays in Florianópolis  and what a better way to enjoy his holidays before going back to PSG club where he is currently playing.Ze Neto and Cristiano had special presentations for the fans as well.It was the best of the best during the shows of all the singers and Djs during the New Year's Eve and the New Year at Jurerê Internacional in Florianópolis.
By Niyi Fote
Photos Leco Viana/Thenews2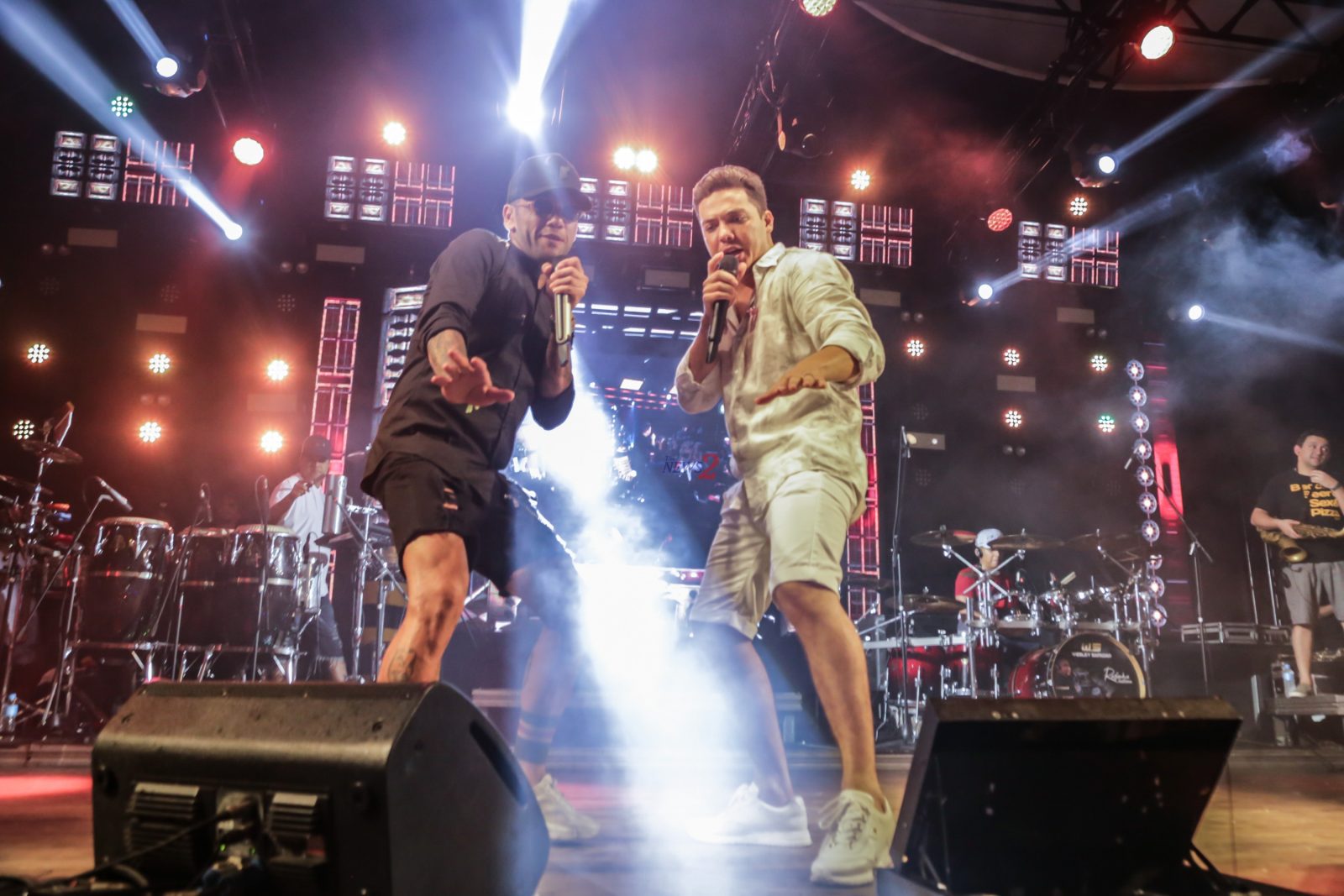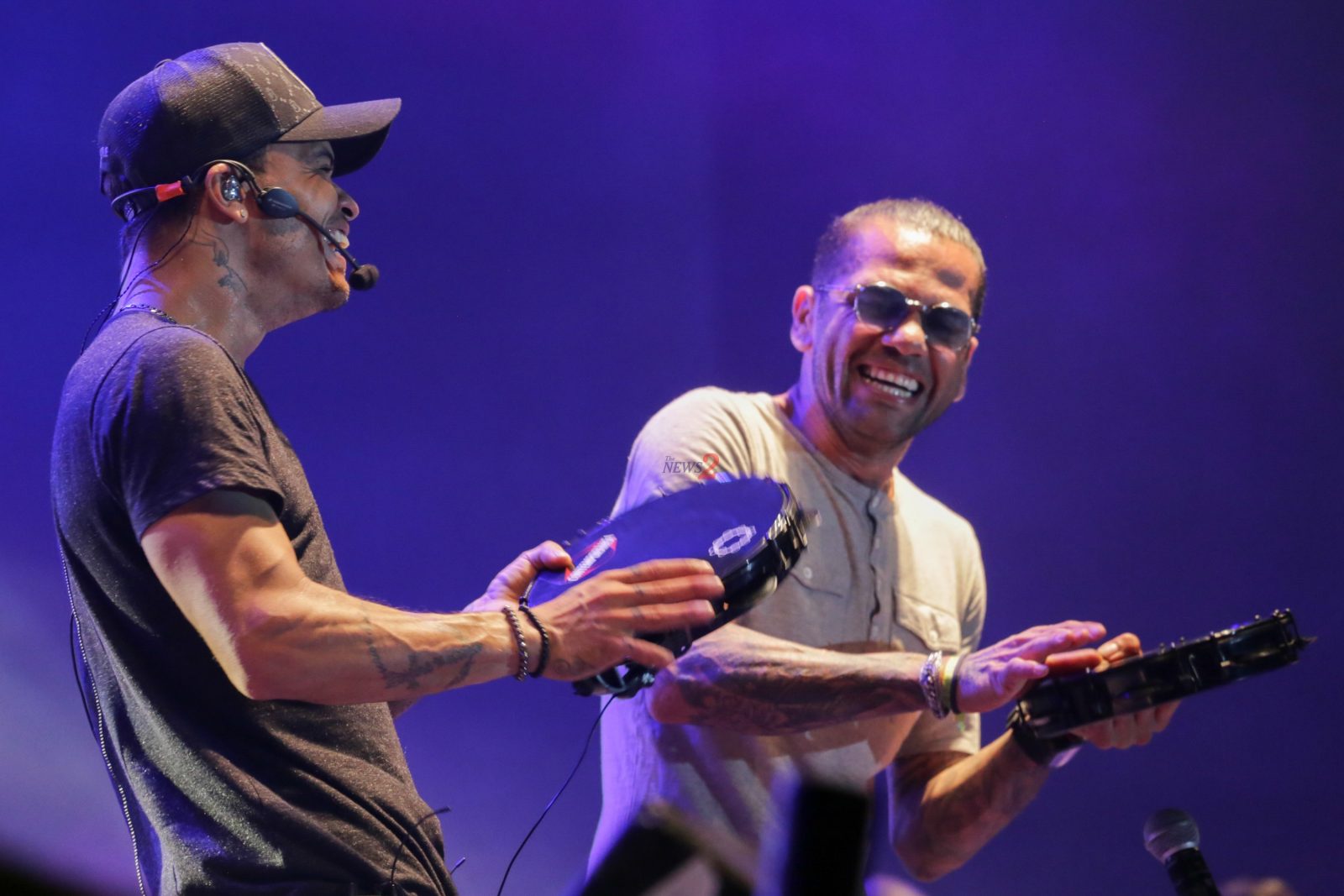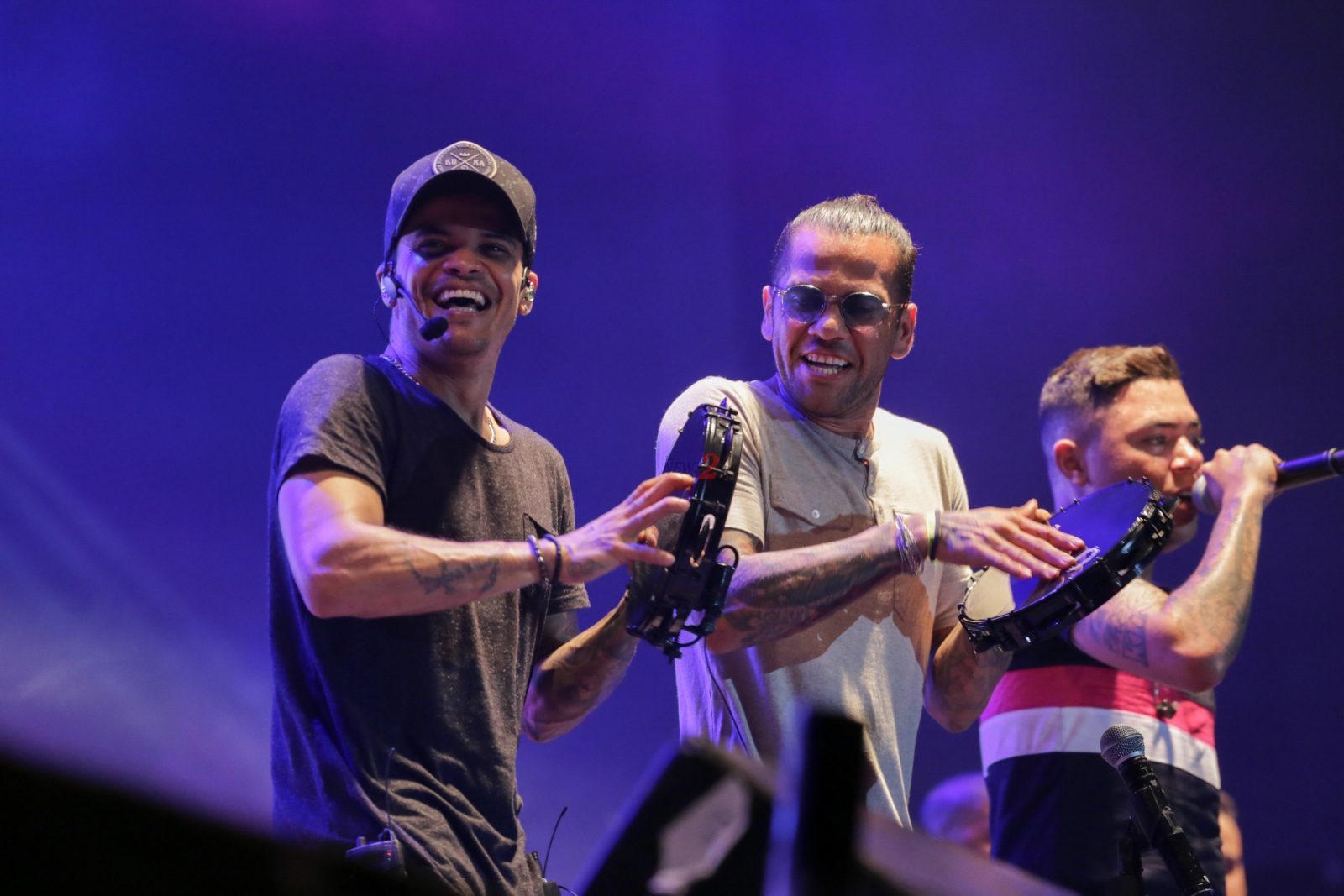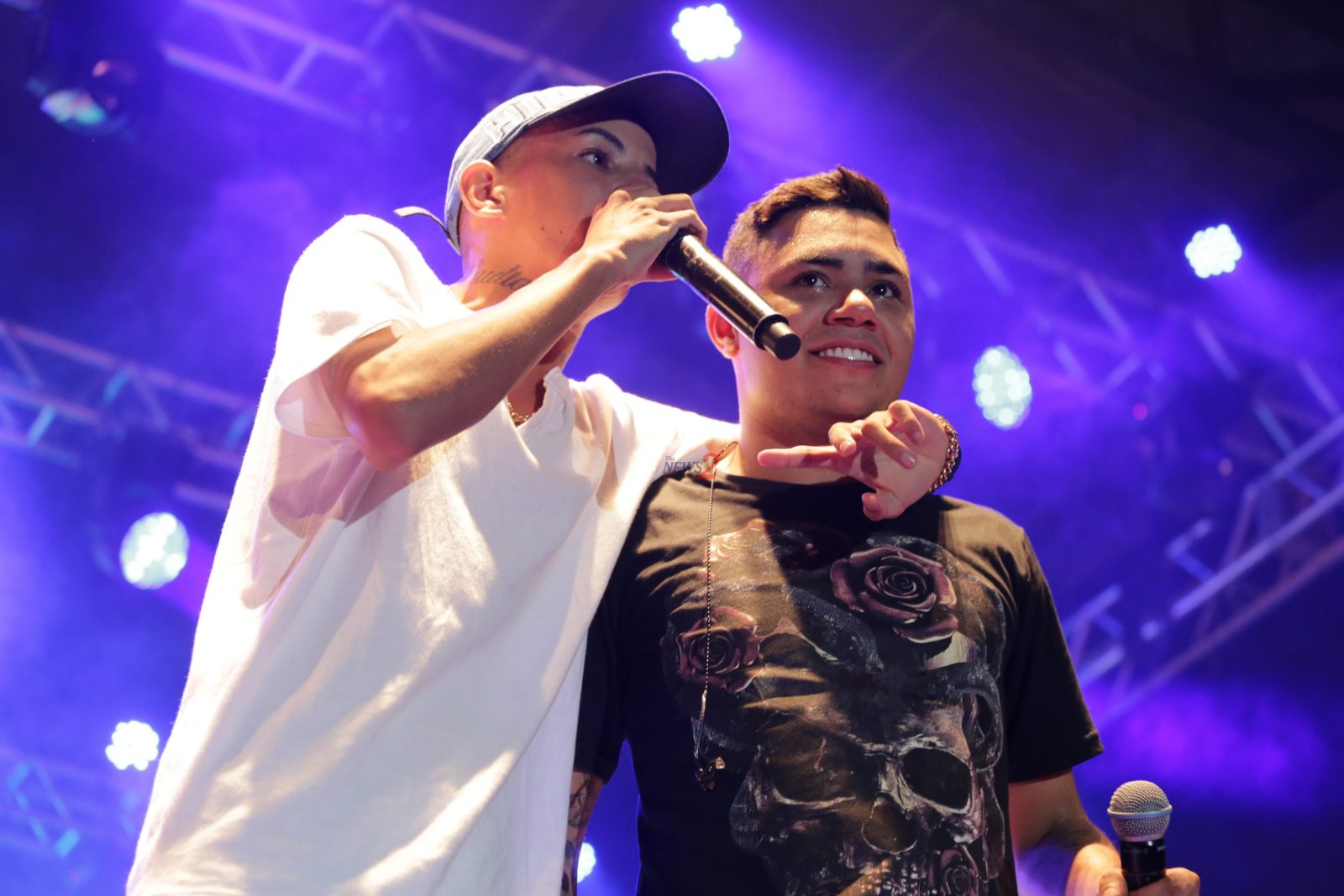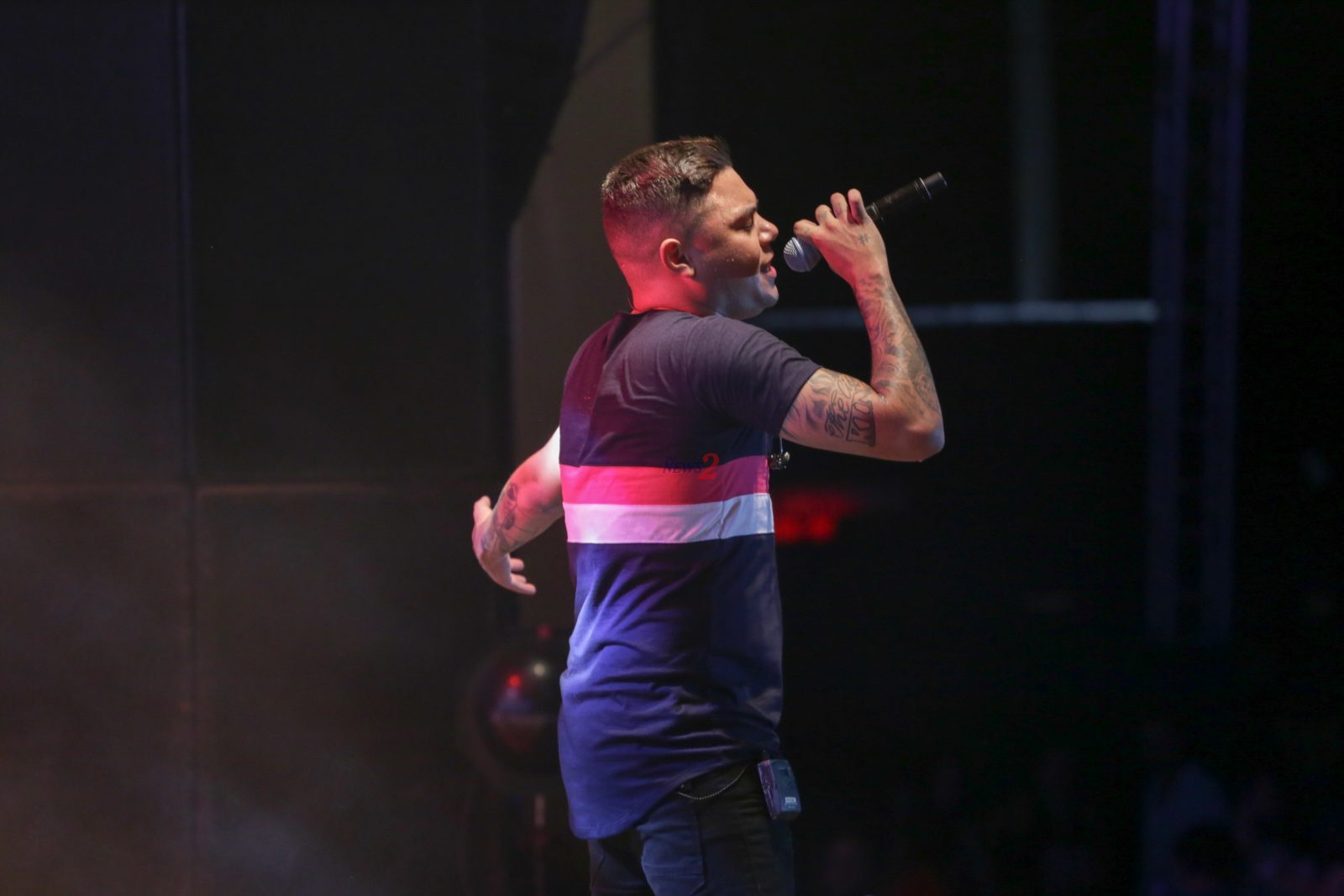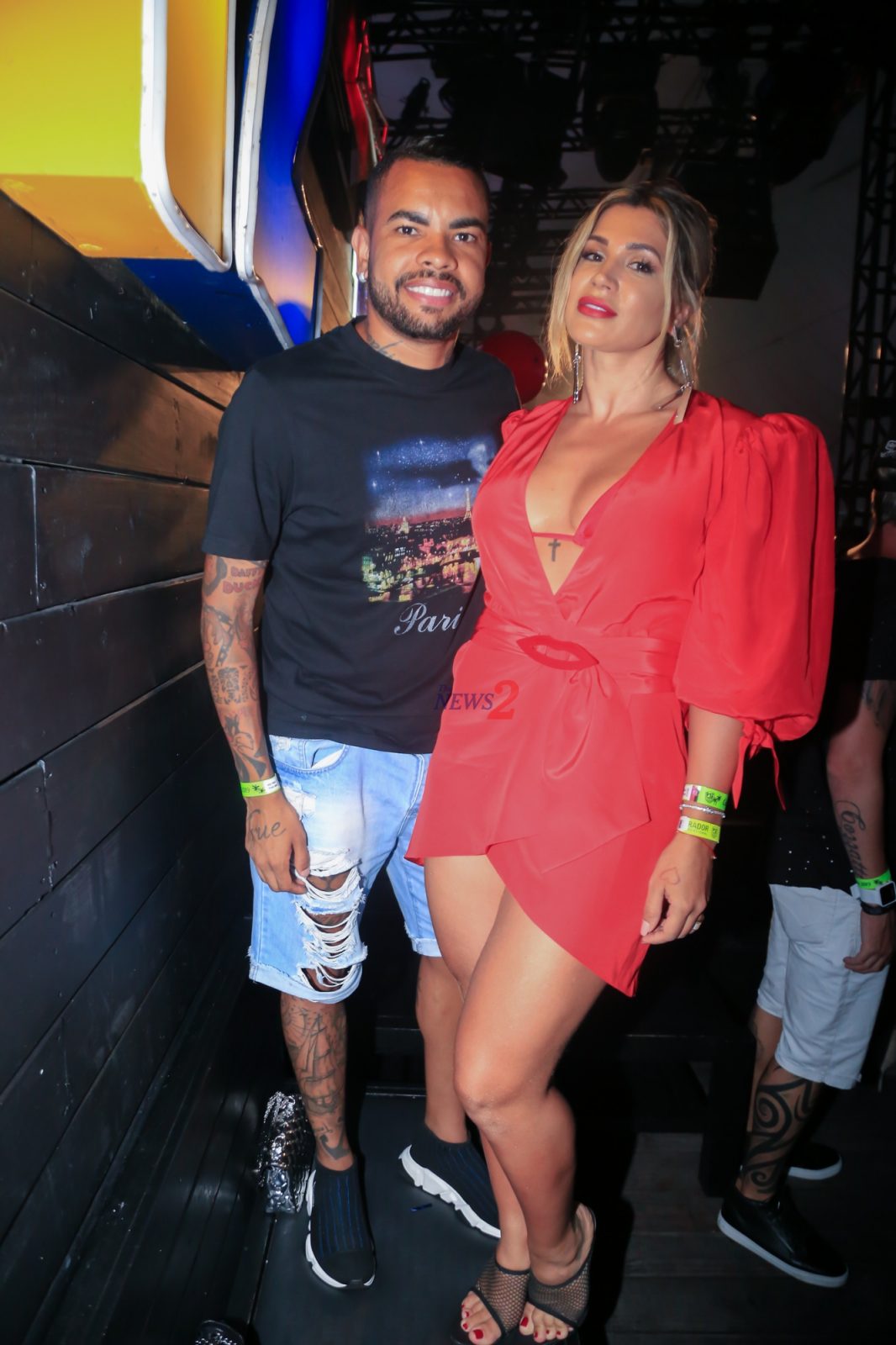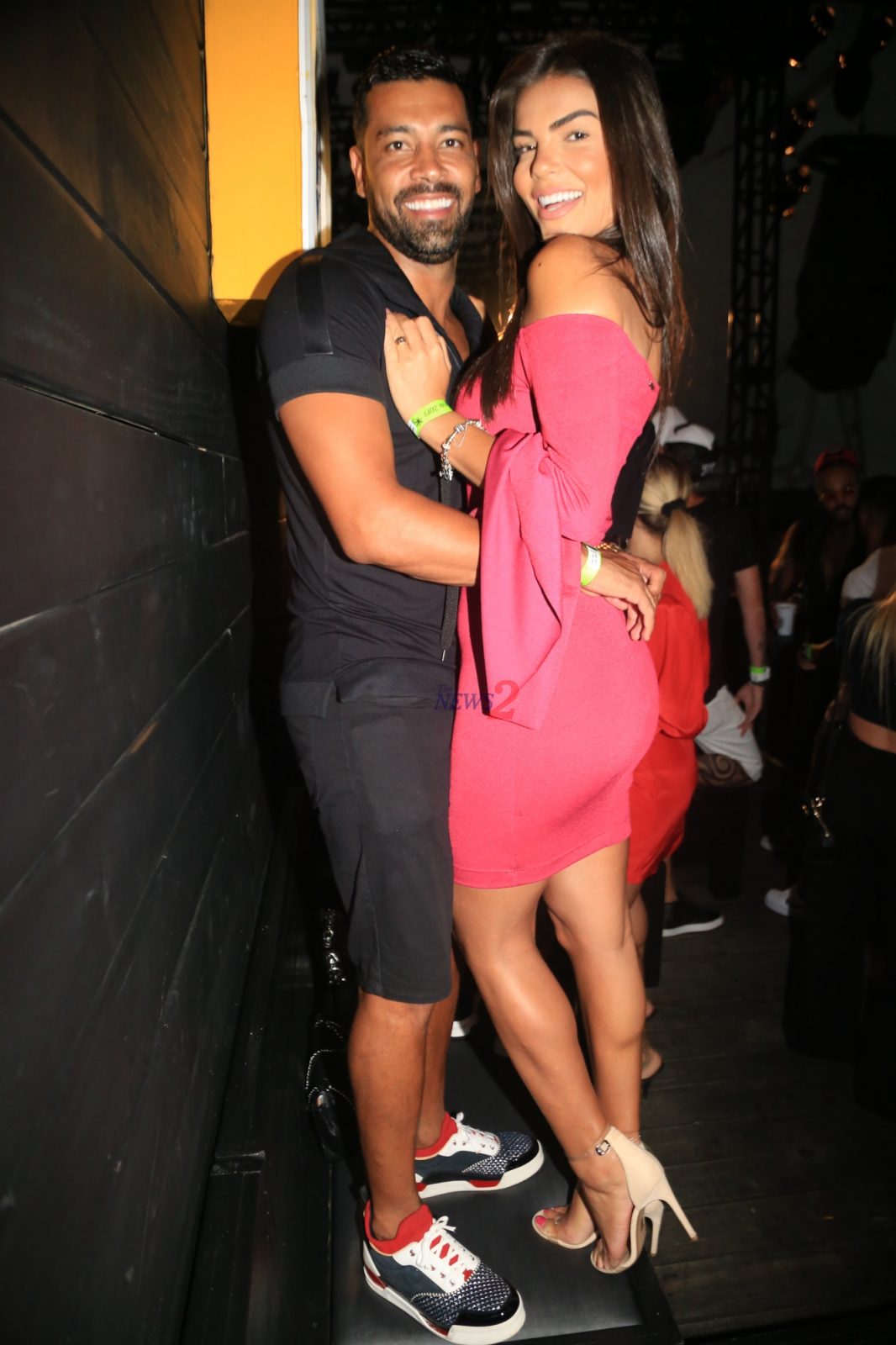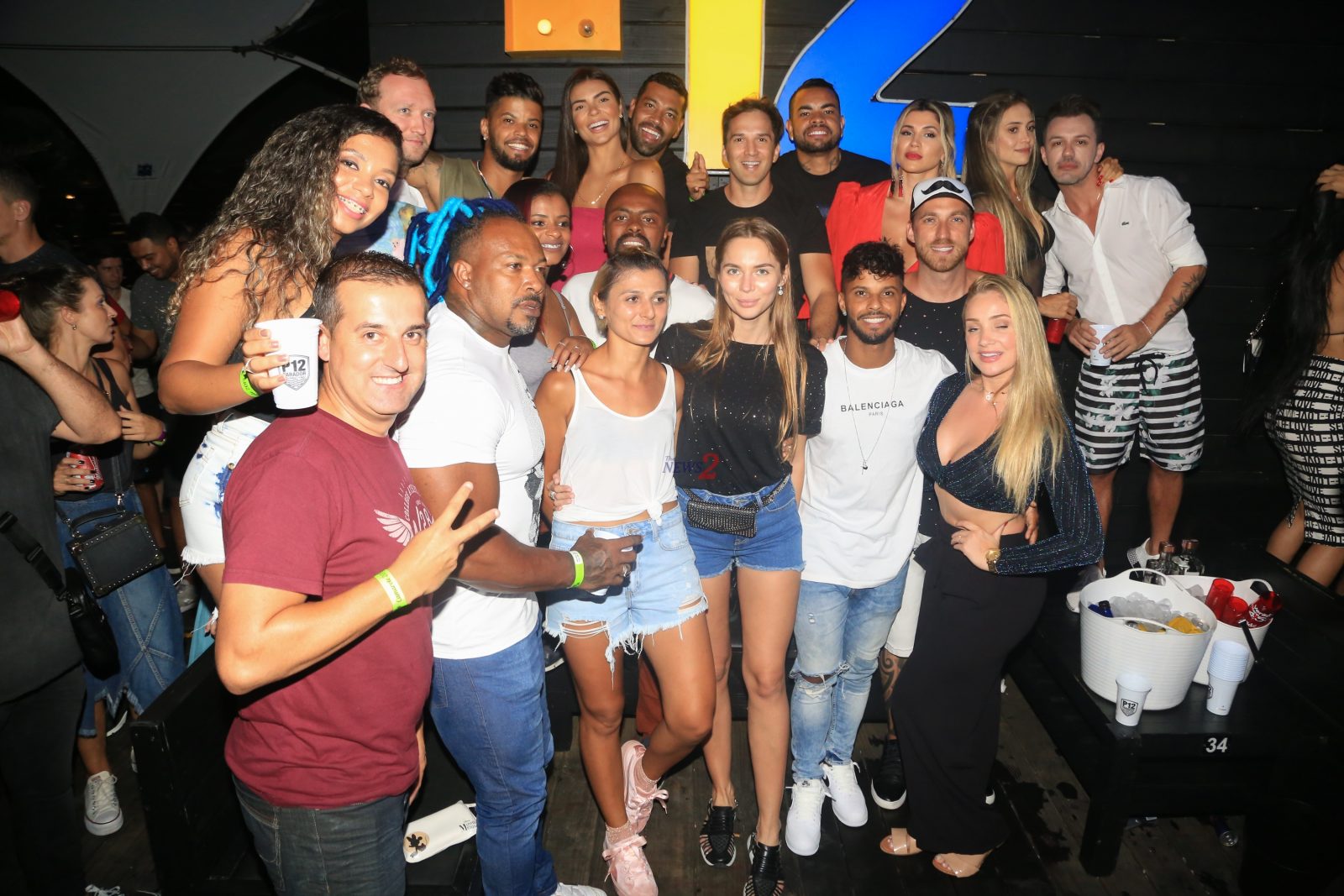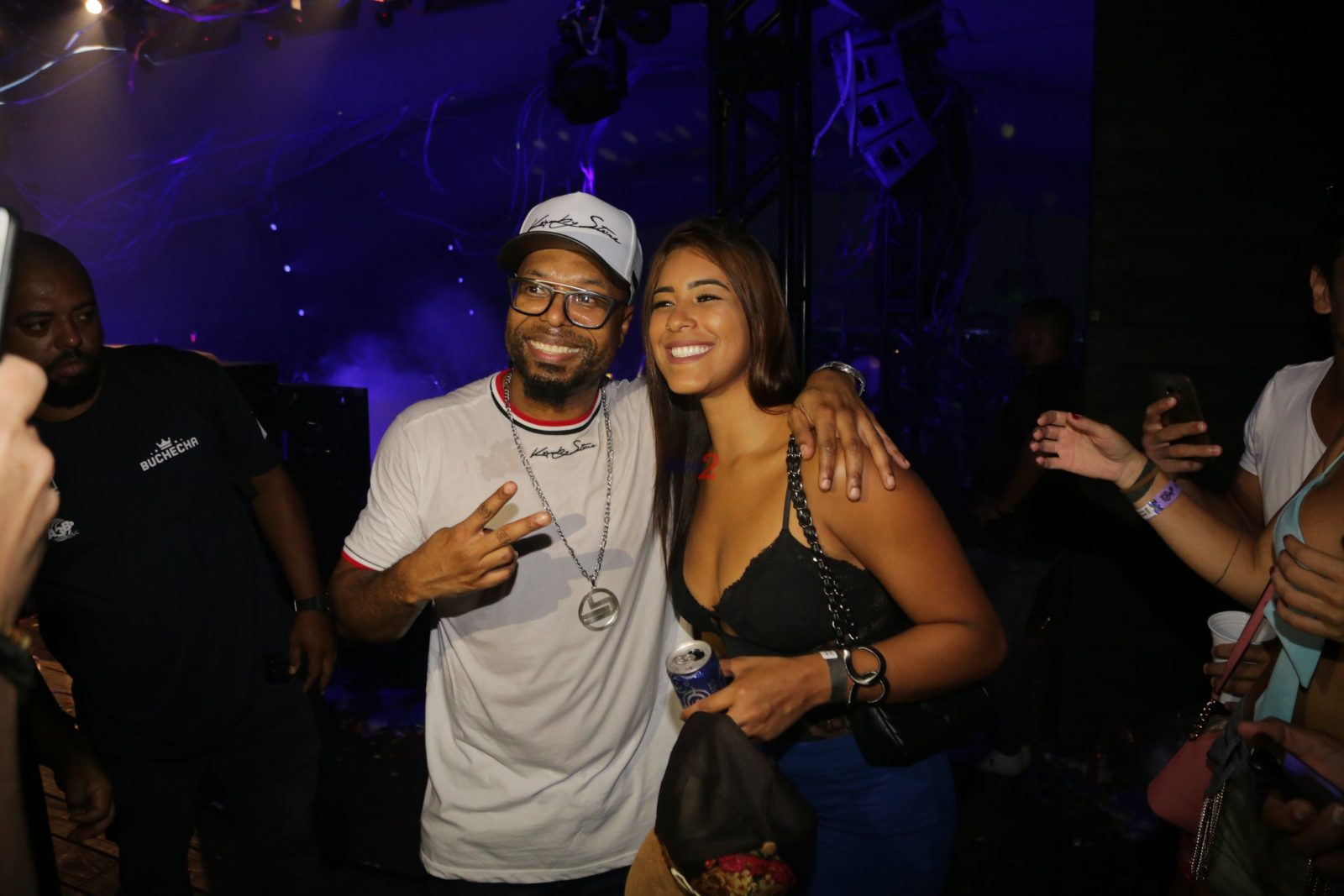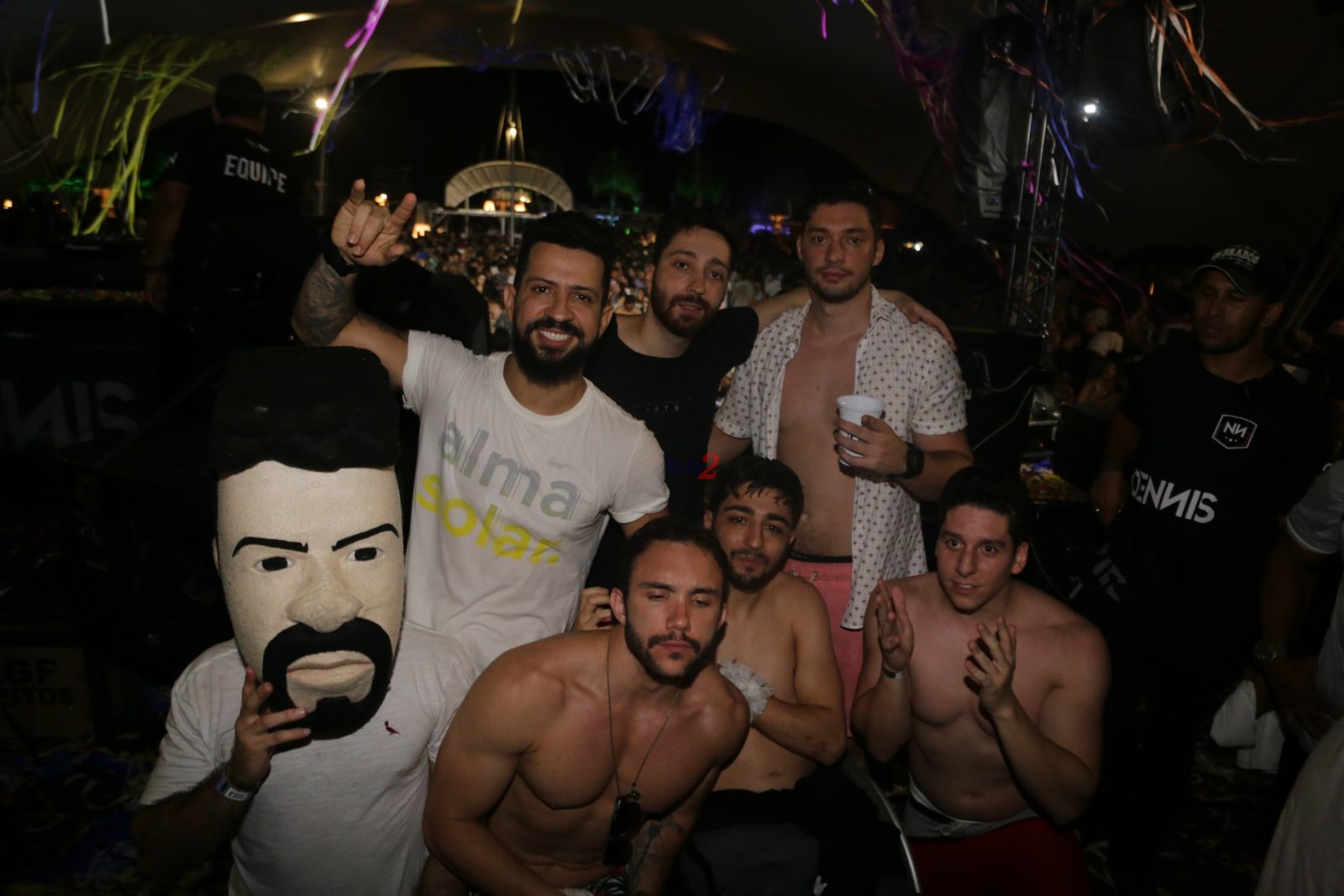 Singer Wesley Safadão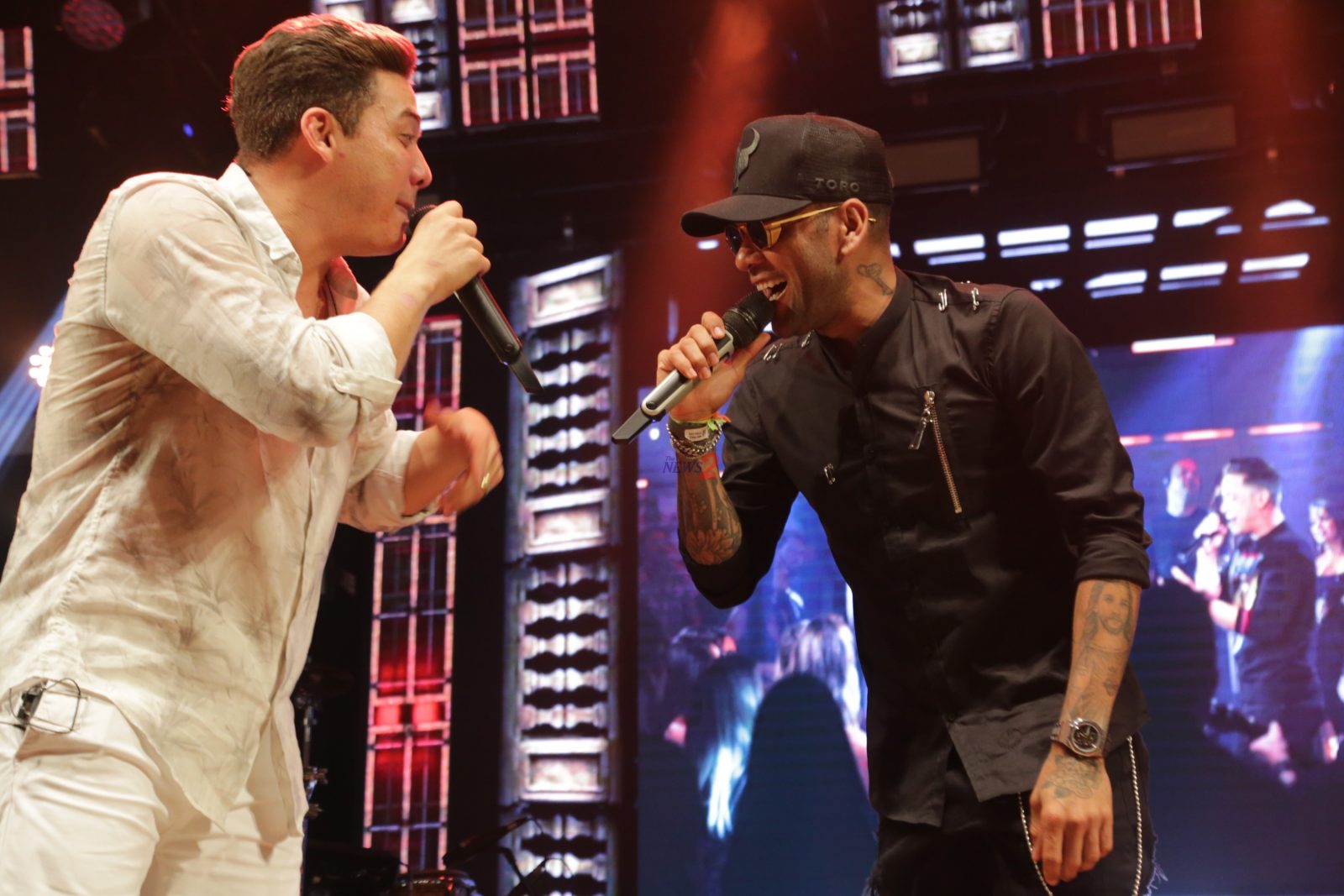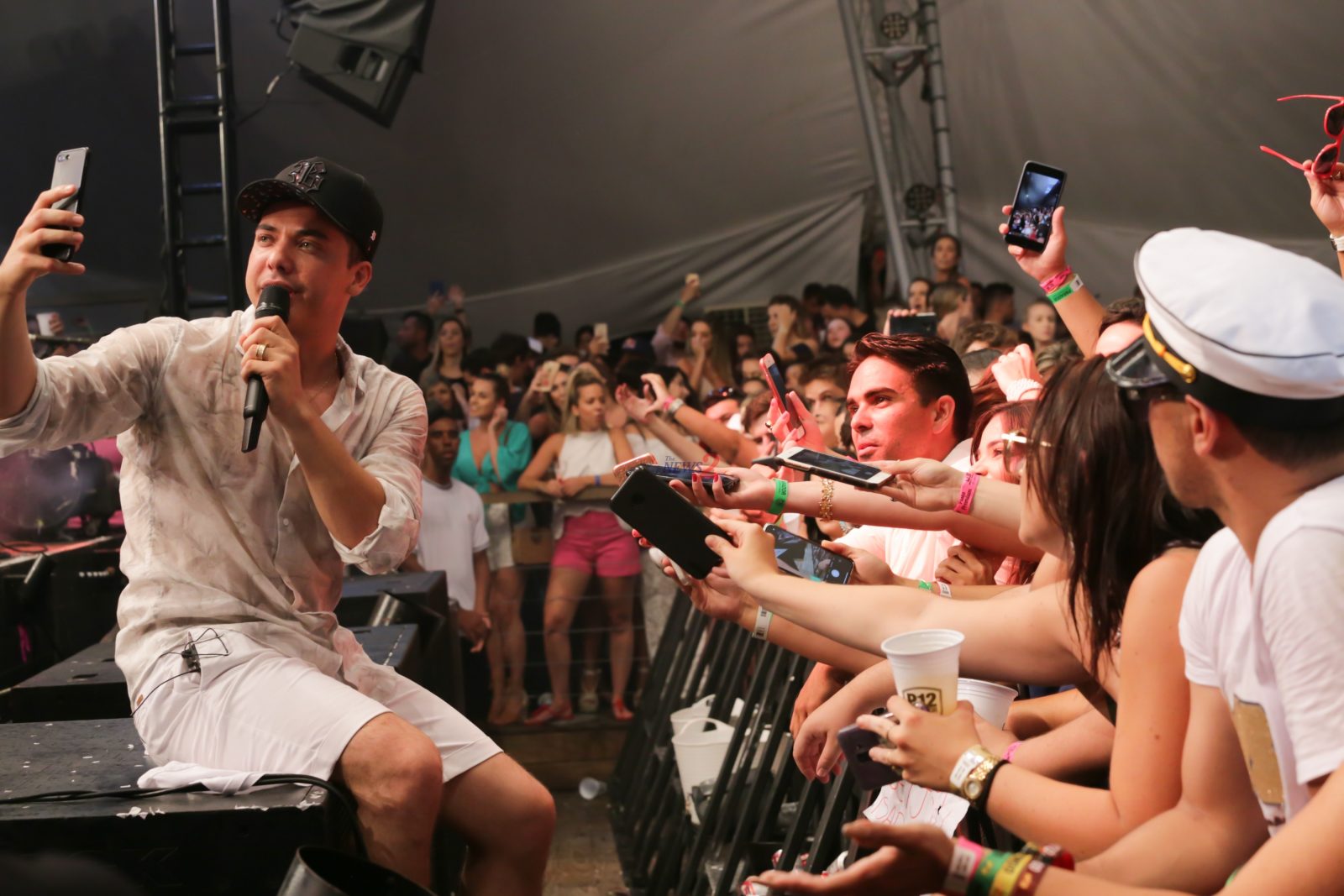 Soccer player Gabi Gol with singer Wesley Safadão