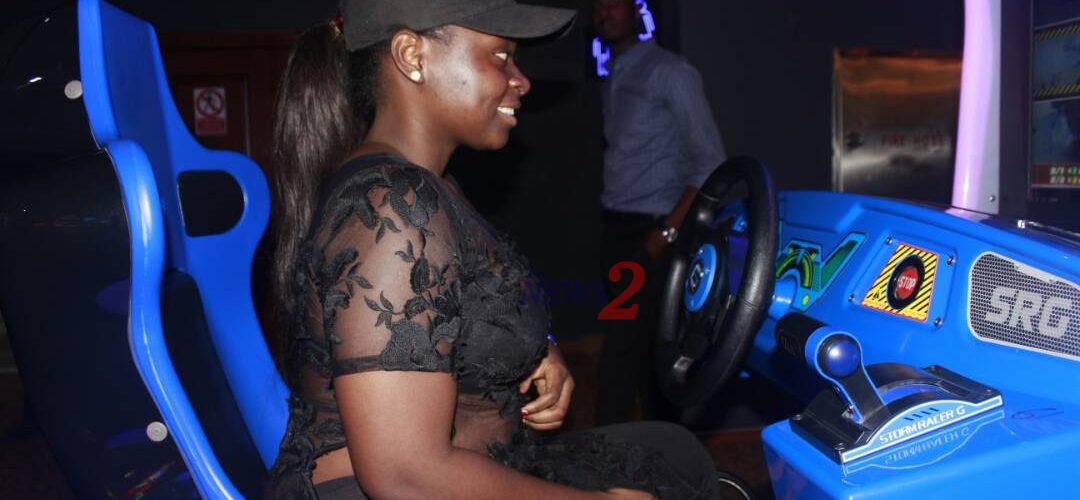 A Nigerian lady in a car.
Photo Adetoun Adenigbagbe/Thenews2…….
There's a new spot in Lagos that everyone has been buzzing about, saying its like a mini Las Vegas and couldn't get tired of, so as a reporter i had to check it out, according to  the brand.Rufus & Bee (R & Bee) is a Nigerian flagship store of a chain of super fun centres that combine great dining and an extensive assortment of arcade entertainment for adults and families.
They have torns of interesting games, cocktails and food, still yet to try out their meals for me is a little pricey to the theme though but who cares.
For most of the games available, you stand the chance of winning tickets, which can later be exchanged for gifts.Stocked with a ton of memorable arcade games, some of the best include, an addictive Pink Panther heist game, a four-way air hockey table, an angry bird arcade game and an immersive four-way car racing game (our current fave) and many more.
So if you're Lagos-Nigerian looking for something new and fun to do this should definitely be on your checklist…….
By Adetoun Adenigbagbe/Thenews2-Nigeria
Photos Adetoun Adenigbagbe/Thenews2