Final Result-BARCELONA SC (ECU) 3 VS 2 LEGIA WARSAW (POL) -Florida Cup 2018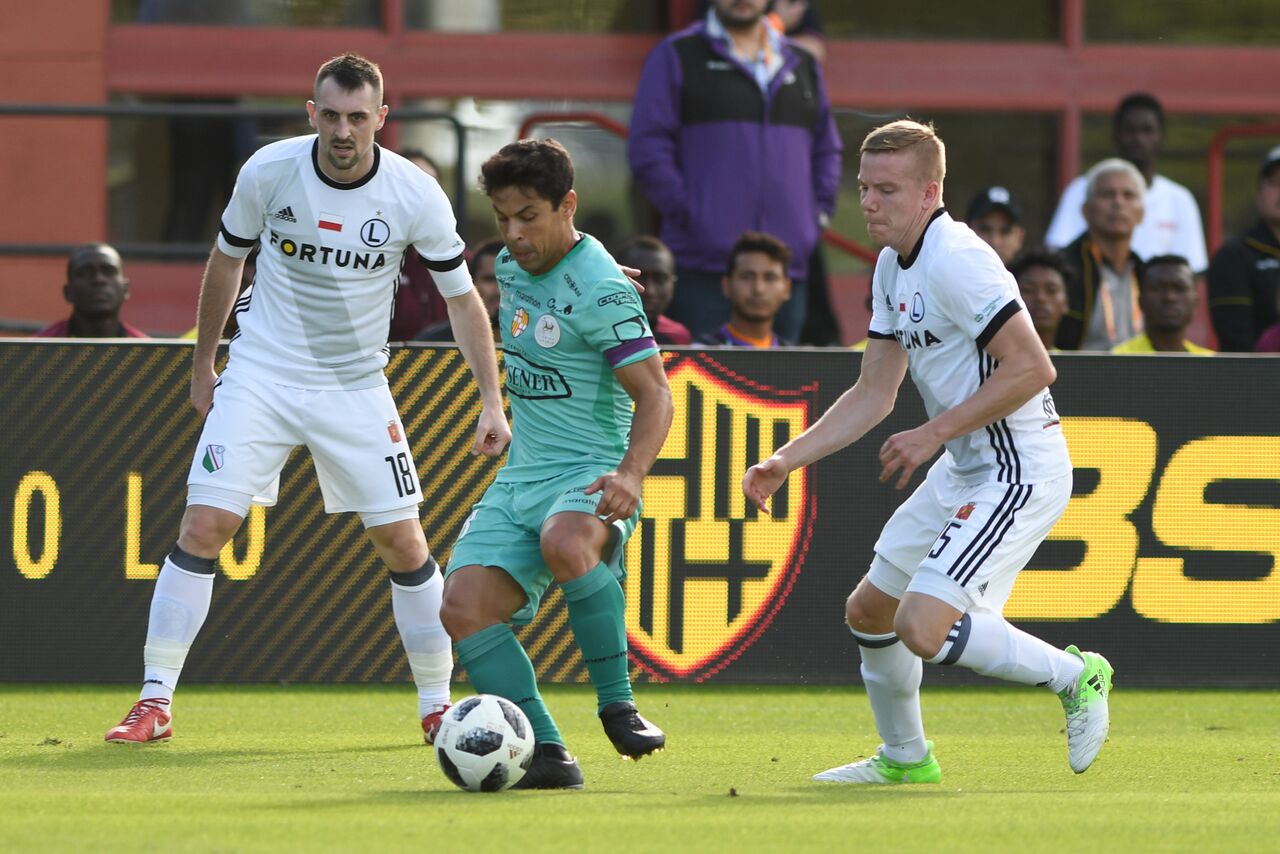 Bracelona won this 5th Florida game against Legia by 3-2.
The first goal was scored by Niezgoda of Legia in the 6th minute  and  Marcos Caicedo of Barcelona equalized in the 18th minute, all in the first half; Nahuelpan and Esterilla  scored the second and third goals for Barcelona  in the 21st and 27th minutes of the second half while William Remy  scored the second goal of Legia in the 45th minute.
Mario Pineida e Washington Vera (BAR); Kucharczyk e Thibault Moulin (LEG) received  yellow cards and there was no red card.

Game 5 – Florida Cup 2018
Date: 01/13/2018
Time: 3pm (Orlando) / 6pm ( Brazil)
Local: Central Broward Stadium, in Lauderhill (USA)
3700 Northwest 11th Place, Lauderhill, FL 33311
Referee: Andres Pfefferkorn
Assistant 1: Hayden Oscanoa
Assistant 2: Elvis Osmanovic
Fourth Referee: Andrew Musashe
Barcelona SC (ECU):
12 – Víctor Mendoza (Goalkeeper)
19 – Dario Aimar
77 – Luis Caicedo
2 – Mario Pineida
15 – Beder Caicedo
5 – Gabriel Marques
18 – Matias Oyola
10 – Damian Díaz
17 – Marcos Caicedo
13 – Ely Esterilla
37 – Ariel Nahuelpan
Reserve Bench:
1 – Máximo Banguera (Goalkeeper)
3 – Xavier Arreaga
6 – Oswaldo Minda
7 – Tito Valencia
8 – Byron Castillo
9 – Juan Dinenno
14 – Segundo Castillo
16 – Erick Castillo
20 – Victor Ayala
23 – Jonathan Betancurt
24 – José Gabriel Cevallos (Goalkeeper)
29 – Felix Torres
30 – Washington Vera
31 – Pedro Pablo Velasco
44 – Jonatan Alvez
Coach: Guillermo Almada
Legia Warsaw (POL):
1 – Arkadiusz Malarz (Goalkeeper)
28 – Łukasz Broź
5 – Maciej Dąbrowski
2 – Michał Pazdan
14 – Adam Hlousek
75 – Thibault Moulin
31 – Krzysztof Mączyński
18 – Michał Kucharczyk
8 – Cristian Pasquato
53 – Sebastian Szymański
11 – Jarosław Niezgoda
Reserve Bench:
3 – William Remy
7 – Domagoj Antolić
9 – Eduardo Da Silva
15 – Michał Kopczyński
20 – Marko Vesović
22 – Kasper Hamalainen
23 – Michał Żyro
25 – Łukasz Turzyniecki
29 – Radosław Majecki (Goalkeeper)
34 – Ińaki Astiz
55 – Artur Jędrzejczyk
99 – Armando Sadiku
Coach: Romeo Jozak
By Niyi Fote
Photos Florida Cup