Anastasia Lin,Miss Canada of Chinese origin, accused Chinese govt of torturing people with Christian beliefs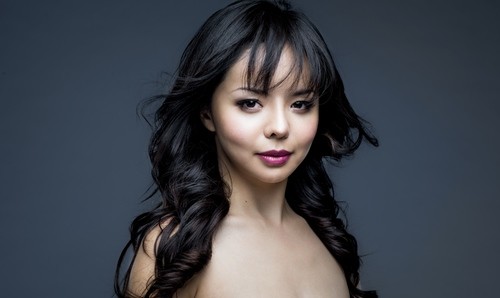 Anastasia Lin is a model and actress who bears the crown of Miss World Canada and will compete in the international beauty pageant final on Sunday in Washington.She accused the Chinese government of torturing people who have Christian beliefs and this made her to be considered a human rights activist.
But his performance, which goes beyond the activities dictated by beauty, has caused problems.
Lin was born in China but has lived in Canada for 13 years.
She became a human rights activist and her speeches infuriate the government of her homeland.
According to family, friends and the American press, this 26-year-old is now forced to remain silent.
 The girl who earned thousands of dollars by putting English names to Chinese babies
Last year, two months after winning the title of Miss World Canada, Anastasia Lin was invited to testify in a congressional committee of United States on accusations of religious persecution in China.
She testified that she wanted to "speak for those beaten, burned and electrocuted in China for not giving up their beliefs."
She believes that was the final straw that led to China's decision to ban the entry of the country during the final Miss World 2015 competition held in Sanya City, Hainan Province.
Priyanka Yoshikawa, the new Miss Japan of Indian origin that defies the concept of "pure race" in the Asian nation.
The ban led to the organization of the world's oldest beauty pageant to invite Lin to contest the crown again this year, this time in the United States.
But the controversy surrounding the Chinese government's veto,it had another effect: it gave the model the opportunity to speak in defense of human rights to international audiences and to China.
By Erick Hinojosa Matamala