Basketball-USA 113-Venezuela 69-Rio 2016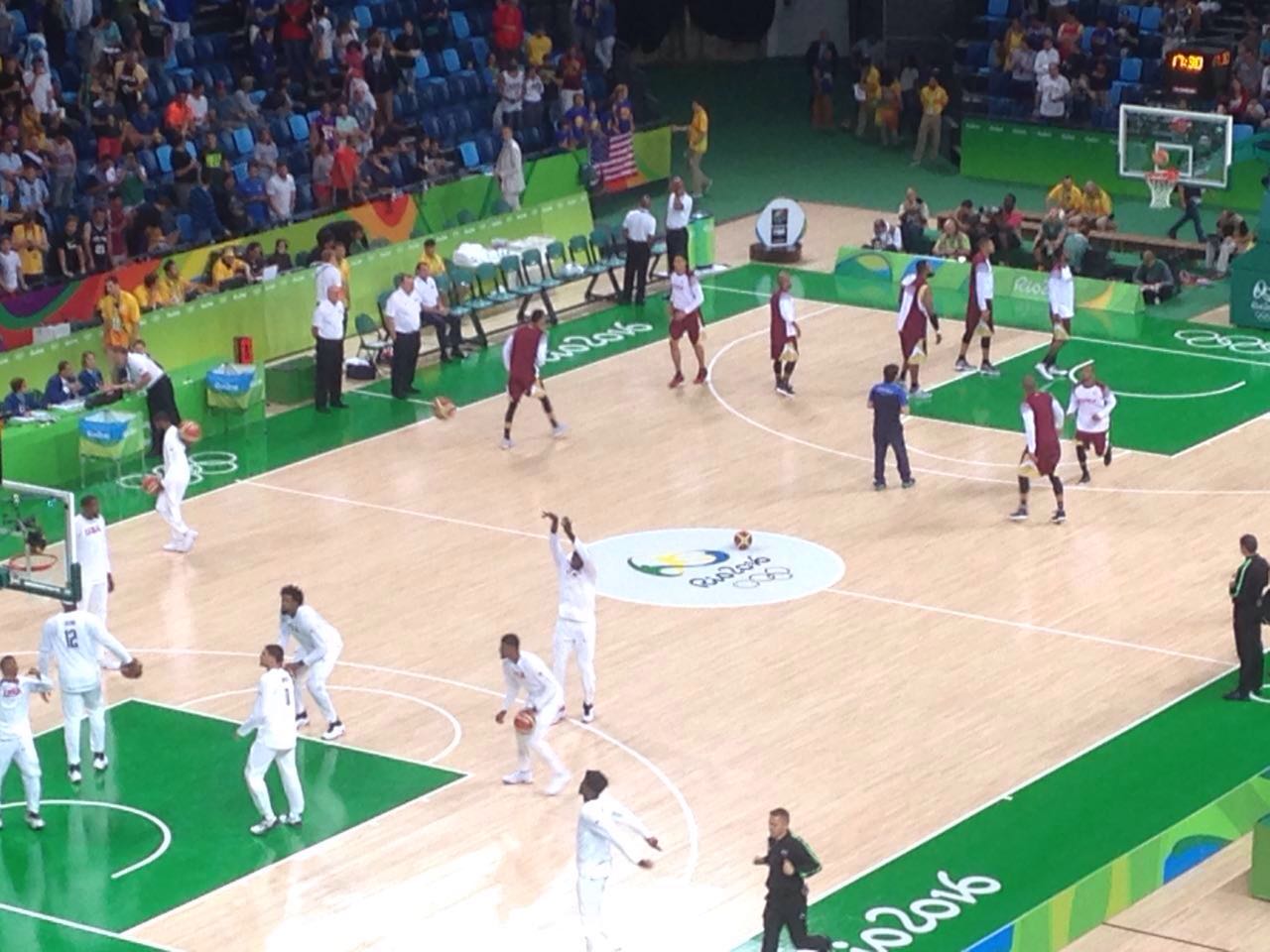 Olympic Games 2016
It wasn`t a surprise that USA Team won a basketball match again. The last one was on Monday (08/08) in Rio de Janeiro against Venezuela in the 2016 Olympic Games.
The game from the second round of group B began really happy for the Venezuelans because the first 10 minutes ended tied in 18 for each one. But then, the US did what they do best: play. The opponent began to reduce the game`s speed and the team of Paul George, the player who scored more, ended the game in 113 against 69 for Venezuela.
In the last minutes of this show, the people who were in Arena Carioca 1 (Barra Olympic Park) celebrated and applauded standing up. It was a unique moment.
By Carolina Aguiar.